Description
The Junghans J93, which debuted in the 1950ies is a pretty large and rugged mens' wristwatch movement, which was due to its pallet lever escapement and the shock protected balance among the "better" movements from germany.
Video on YouTube
How successful and versatile that movement was, can be seen on the facts, that it was available in a lot of different version, some with decentral second, some with center second, some with date indication, different amount of jewels etc.
Common for all of them is the movement construction with its large two-leg ring balance, which is safely beared in two inhouse shock protection bearings with giant jewels. The effective length of the hairspring, whose one end is fix attached to the hairspring cock, can be regulated by a long regulator arm over a scale. Together with the pallet lever escamepent, this guarantees good precision results.
There's an interesting detail on the specimen shown here: It is marked as "93/1", although a caliber 93/1 with decentral second hand is unknown in literature, since the 93/1 was the version with center second hand.
The Junghans J93 with decentral second and 15 jewels was later known with its caliber number Junghans 693.81.
The inner side looks well ordered and was made out of the full: This movement uses no cheap pillar construction, but was a massively made construction. This was very important for the "Trilastic" series of Junghans watches.
On the dial side, you can see a little cost-saving, since a cheaper rocking bar winding mechanismn was used. But on the other side, its click mechanism with a true and well made click spring showed the optimum of that construction.
Timegrapher result
The movement shown here smelled very strong like a ship diesel engine. Because of that it was completely cleaned and oiled, but the smell stayed. The technical condition is quite OK, especially, when you take the age and long useage of the watch into account. On the timegrapher (here in double precision), the fair condition could not be verified, unfortunately; the J 93 showed big variations in all positions, ranging from -2 1/2 minutes per day to +40 seconds per day.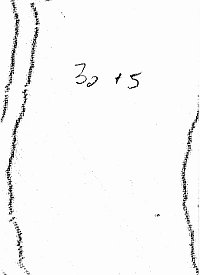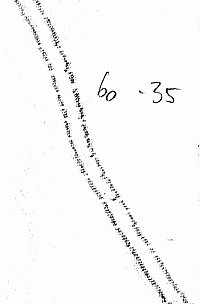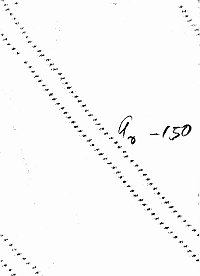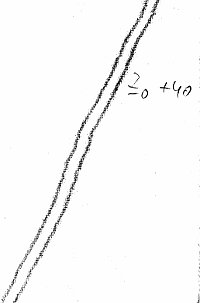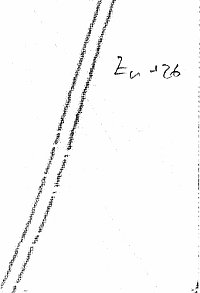 Technical data
Manufacturer:
Junghans
Caliber:
J93
Size:
11''' (measured: 25,0mm)
A/h:
18000
Number of jewels:
15
Escapement:
Pallet lever
Balance types:
Nickel anular balance

Shock protection(s):
Junghans

Balance bearing / direction hairspring:
Clockwise
Moveable stud:
no
Adjust mechanism:
Long regulator arm
Construction:

lever
escape wheel, seconds wheel, third wheel, center minute wheel
mainspring barrel

Construction type:
solid construction
Winding mechanism:
rocking bar winding system
Setting lever spring:
2 hole(s)
Features:
Production period:
1954 - 1966
References:
Flume: 1957 36

Mentioning in literature (years):
1954
Usage gallery
Links
* [Ranfft Uhren: Junghans 693.81 (J93)](http://www.ranfft.de/cgi-bin/bidfun-db.cgi?10&ranfft&&2uswk&Junghans_693_81)
This movement was donated by [Klaus Brunnemer](index.php?option=com_content&view=article&id=62:donated-movements-of-klaus-brunnemer&catid=10&lang=en-GB&Itemid=201). Thank you very much!