The 17jewels.info magazine.
15.11.2016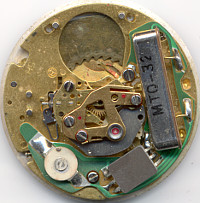 Early quartz movements
The 1970s were marked by the transition from conventional mechanical movements to quartz-controlled works. Within 10 years, the relation and relevance of the two types of work completely reversed the …
mehr...
30.09.2012
Timex
The credo of the American manufacturer must have been more or less the same, with which they flooded the market, especially the German market, with price-sensitive and desirable pin-stick watches, …
mehr...