Description
The AHO 675 is medium sized (6.75 lignes, hence the name) form movement, which was built in a cost-efficient pier construction.
It is a true pallet lever movement with 17 jewels (one on the dial side(!) for the escapement wheel).
The AHO 675 uses a two leg, not shock-protected screw balance; its hairspring is fix connected with the balance cock and can be regulated in its effective length directly at the hairspring key only.
At "9" you see, that escapement wheel and the axle of the fourth wheel overlap each other. On a massively constructed movement, it would be quite easy to achieve, but since we have got a pier construction here, the dial-side bearing of the fourth wheel had to be realized by an own cock. On the following side view, you can spot it, together with its two fixation screws.
Besides this, there are no surpriseson the dial side: The cost-less rocking bar winding mechanism (with a suprisisingly well made click mechanism) matches the pier construction.
Timegrapher result
In the laboratory, this, approx. 50 year old movement, gives surprisingly good results. It runs very clean and without depthing error. Even the beat error is rather low, as well as the positional differences, which indicate a very well poised balance and good maintenance - in the back of the tested watch there are three watchmaker signs. Only the massive slipper at position "6" at the end of the test (only there - at the beginning of the test, it showed completely normal results) cannot be explained.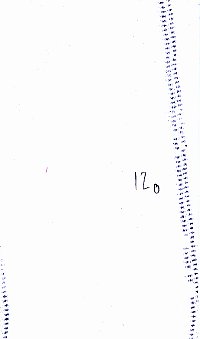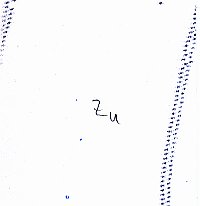 Technical data
Manufacturer:
AHO
Caliber:
675
Number of jewels:
17
Escapement:
Pallet lever
Balance types:
Nickel screw balance

Shock protection(s):
none

Balance bearing / direction hairspring:
Clockwise
Moveable stud:
no
Adjust mechanism:
Hairspring key
Construction:

lever
escape wheel, seconds wheel, third wheel, center minute wheel
mainspring barrel

Construction type:
pillar construction
Winding mechanism:
rocking bar winding system
Setting lever spring:
4 hole(s)
Functions:
hour, minute
A/h:
18000
Size:
6 3/4 x 8''' (measured: 15,5 x 18,2mm)
Literature:
Flume: 1957 48

Usage gallery