Description
Video on YouTube
The french Parrenin 1901 is the only selfwindig movement of that manufactury and hence rare to find.
With a diameter of 11 1/2 lignes, it was used in mens' watches, but had a big disadcantage: With a height of 7.9mm, it was way too thick to be used in high numbers.
The one-piece oscillating weight , whose diameter is identical to those of the movement, sits on a thin axle and is fixed by a cross-type leaf-spring. You can easily imagine, that this construction will wear out soon and make the oscillating weight tumbling at the case back or main plate.
The oscillating weight winds in both directions via one mobile and two fixed gears. One of those two is blocked in one direction by a click.
The rotor axle, the two gears and the driving wheel for the mainspring barrel are all beared in synthetic rubies.
To detach the selfwinding mechanism when winding the watch manually, the driving gear contains a vertical breguet clutch - effective, but high building.
The very thick movement contains a directly driven center second hand, which is located under a hat-shaped plate, together with the escapement wheel and third wheel.
The golden-toned screw balance is beared in two Incablock shock protection bearings. The hairspring is fix connected to the balance cock, its effective length can be regulated at the hairspring key only, despite the scale at the balance cock, which is more or less unused.
All gears are jewel-beared, escapment wheel and third wheel even have got a cap jewel on the movement side. In sum, this leads to 25 jewels.
On the side view, you see the enormous hight of the movement - even without selfwinding mechanism. Especially the arbor of the escapement wheel is longer than on almost any other movement.
This movement has got a date indication, on which the odd days are written in black, the even days in red. There's no quickset mechanism.
The date mechanism is constructed simply: The hour wheel has got a finger, which advances a star-shaped wheel every twice a day. Every second tooth of that gear is longer than the other one and connects to the date ring, advancing it one position.
At "12", there's a click spring, which assures, that the date switches properly.
On the dial side you see the yoke winding system (here with a broken setting lever spring) and the Incabloc shock protecion system.
In the lab
The tested specimen here came as loose movement, so it can be assumed, that it is not in a perfect condition. The timegrapher protol proves this:
Timegrapher result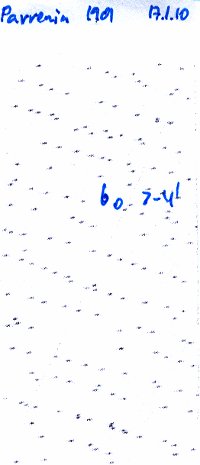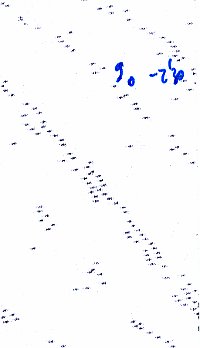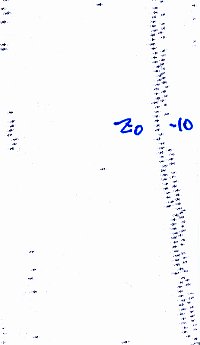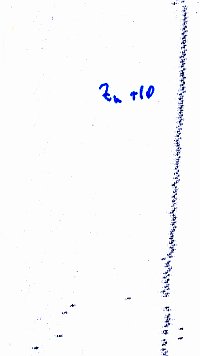 Technical data
Manufacturer:
Parrenin
Caliber:
1901
Size:
11 1/2''' (measured: 26,0mm)
A/h:
18000
Number of jewels:
25
Escapement:
Pallet lever
Balance types:
Nickel screw balance

Shock protection(s):
Incabloc

Balance bearing / direction hairspring:
Clockwise
Moveable stud:
no
Adjust mechanism:
Short regulator arm
Construction:

lever
escape wheel, seconds wheel, third wheel
center minute wheel, mainspring barrel

Construction type:
solid construction
Winding mechanism:
yoke winding system
Setting lever spring:
3 hole(s)
Features:

SCD (direct center seconds)

QG (date indication (aperture))

References:
Flume: 1962 88

Usage gallery