Description
The Poljot 2409 is part of the movement family "Kirowski", in which Poljot produced until the 1960ies very well made movements.
Video on YouTube
The Poljot 2409 uses a contemporary construction, with a central minute wheel and a directly driven center second. An oddity of this movement is, that the screws in this movement are not compatible with western-made screws due to different gradients.
The true speciality of this movement is its balance, which consists of a golden-toned Glucydur screw balance, beared in two inhouse Poljot-Kirowski shock protections and connected to a Breguet type hairspring.
Even though it bears with slow but also contemporary 18000 A/h, it performs very well with very good rates even over long timespans.
Another noteable feature of that 17jewel movement is the escapement wheel, which is on the upper side beared in a shock protection.
On the dial side, there's of course the yoke winding system with a setting lever spring in an unique bending and two extra large mounting screws.
In the lab
The specimen shown here got into the lab with a minor water damage and weak amplitude of the balance and got a full service with cleaning and oiling.
Timegrapher result
How well this movement performs, even after year long use, can be seen on the timegrapher. Even without any further adjustments, it ran perfect on the horizontal positions and also compensated its errors in the vertical positions. With a little better poising of the balance, it would be capable to run within chronometer specs.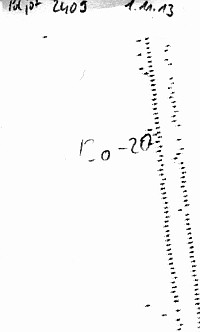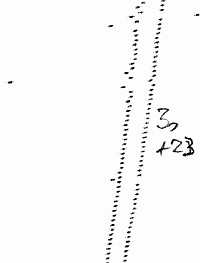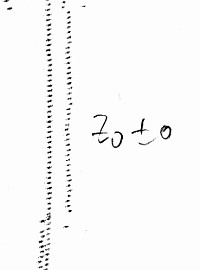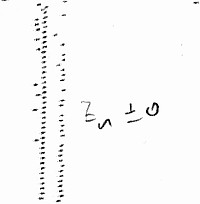 horizontal positions
dial up
-+0 s/d
dial down
+-0 s/d
vertical positions
crown right (12 up)
-20 s/d
crown up (3 up)
+23 s/d
crown left (6 up)
+3 s/d
crown down (9 up)
-20 s/d
Timegrapher output
Technical data
Manufacturer:
Poljot
Caliber:
2409
Size:
10 1/2''' (measured: 24,0mm)
A/h:
18000
Number of jewels:
17
Escapement:
Pallet lever
Balance types:
Glucydur screw balance

Shock protection(s):
Kirowskie-Poljot

Balance bearing / direction hairspring:
Clockwise
Moveable stud:
no
Adjust mechanism:
Long regulator arm
Construction:

lever
escape wheel, seconds wheel, third wheel
center minute wheel
mainspring barrel

Construction type:
solid construction
Winding mechanism:
yoke winding system
Setting lever spring:
2 hole(s)
Features:

SCD (direct center seconds)

References:
Flume: K3 26

Mentioning in literature (years):
1968
Usage gallery
Links