Description
Pretty sure, everyone once had a GUB 09-20 in his hands. It was produced 3.4m times by the VEB Glashütter Uhrenbetriebe. WIth its nominal size of 5 1/2 lignes (13.0 x 15.15mm) it was a perfect movement to used in the tiny ladies' watches, which were very popular then.
Less familiar is the fact, that this movement existed in four different versions at the same time. Some movements were produced in Glashütter (those with the engraving "Glashütte" on the movement bridge), some in Ruhla (those with the engraving "17 Jewels). Additionally, two shock protection systems were available, the inhouse GUB shock protection and the swiss Incabloc:
The GUB 09-20 was produced from 1972 until 1990 or 1991 (depending on the source) and was even used in gents watches, because since end of the 1970ies, no more manual wind gents movements were available from the GUB.
In all versions, the base plate is the same. You can see the high quality, because all bearings, even the center minute wheel bearing, are ruby-equipped. In total, these movements had 17 jewels.
The gear train is very common for those tiny movements. It has got a directly driven center minute wheel and a multi-storey construction where the fourth wheel bearing is above the escapement wheel.
The GUB 09-20 has got a shock proected anular balance, which already beats with 21600 A/h. It regulates a conventional swiss pallet lever movement. Its hairspring is stuck into the hairspring stud.
The height of the balance wheel cock is adjusted by a flat metal spacer. Maybe this is because of the different heights of the two different shock protections. A simple, but efficient solution.
A simple but also efficient solution was found for the ratchet: It consists of only one part (plus spring) without axle, but with a large joint. It resides safely below the ratchet wheel.
On the dial side, you can spot the yoke winding system and the GUB shock protection.
Technical data
Manufacturer:
GUB
Caliber:
09-20
Size:
5 3/4 x 7'''
A/h:
21600
Number of jewels:
17
Escapement:
Pallet lever
Balance types:
Glucydur anular balance

Shock protection(s):
GUB (Glashütter Uhrenbetrieb)

Balance bearing / direction hairspring:
Counterclockwise
Moveable stud:
yes
Adjust mechanism:
Hairspring key
Construction:

lever
escape wheel, seconds wheel, third wheel, center minute wheel, mainspring barrel

Winding mechanism:
yoke winding system
Literature:
Flume: K3N1 -

Inventory number:
17032
Usage gallery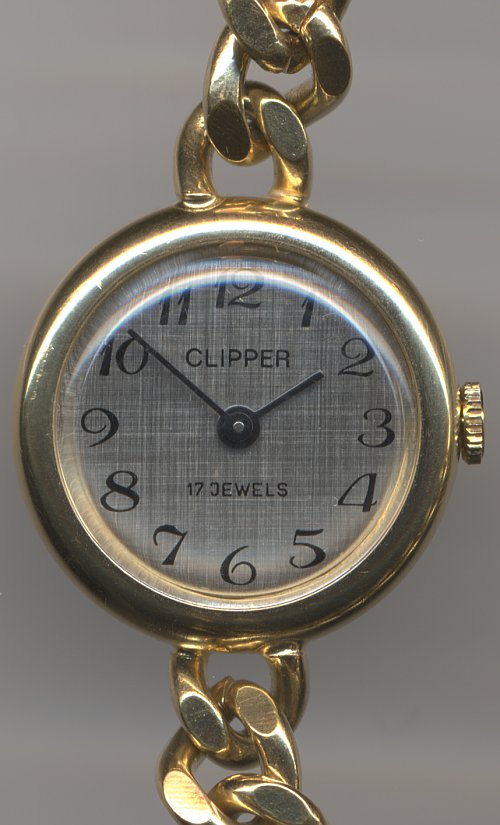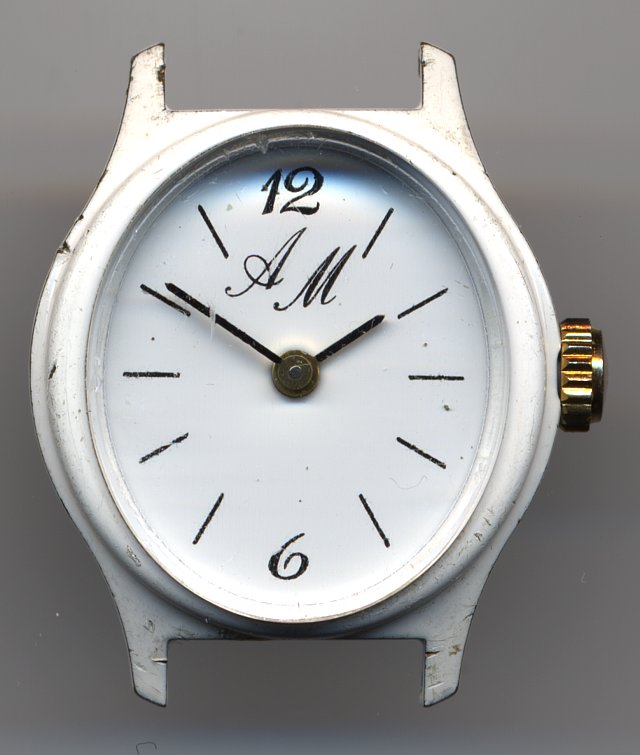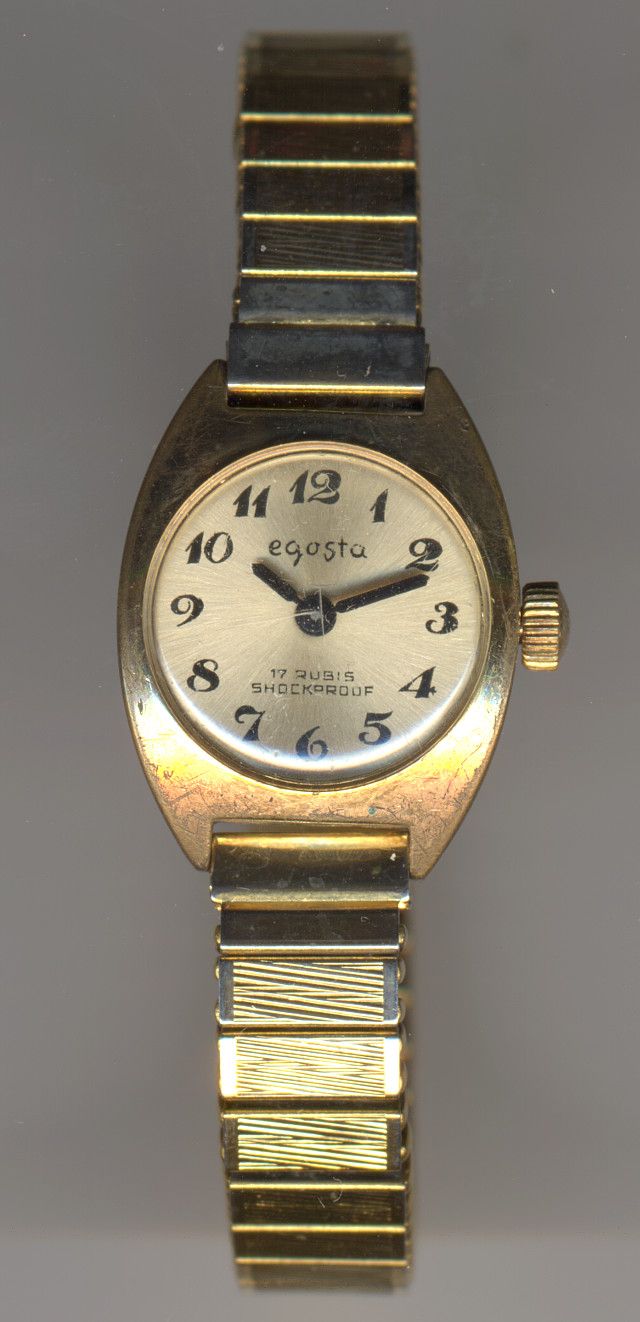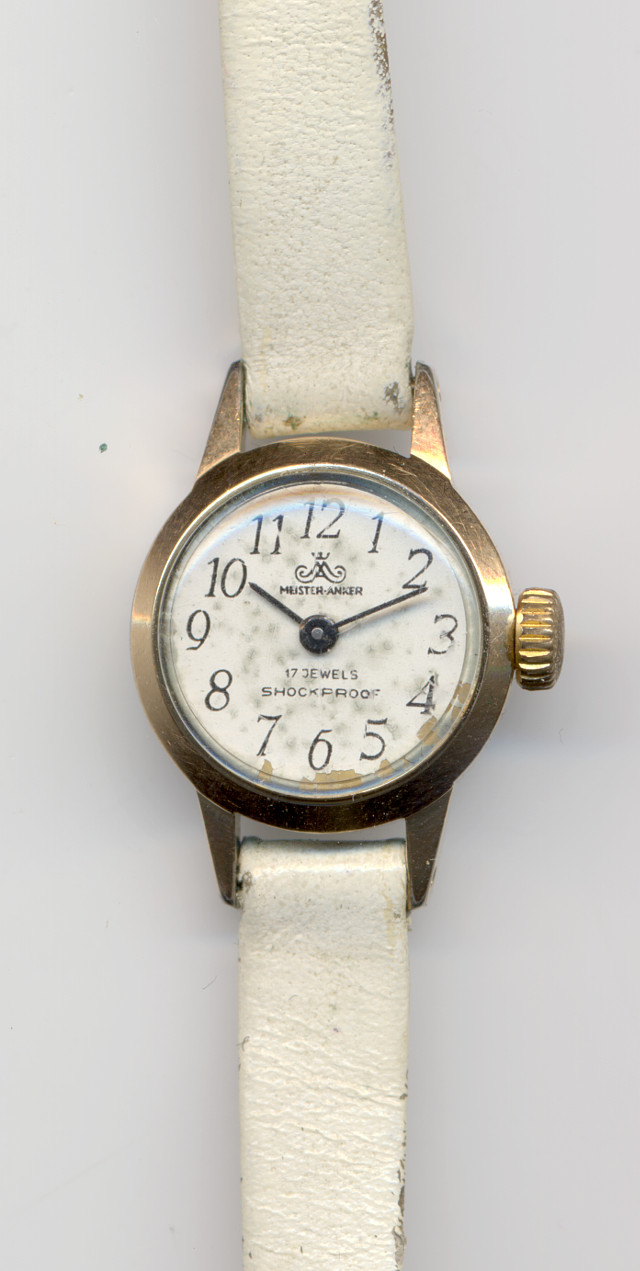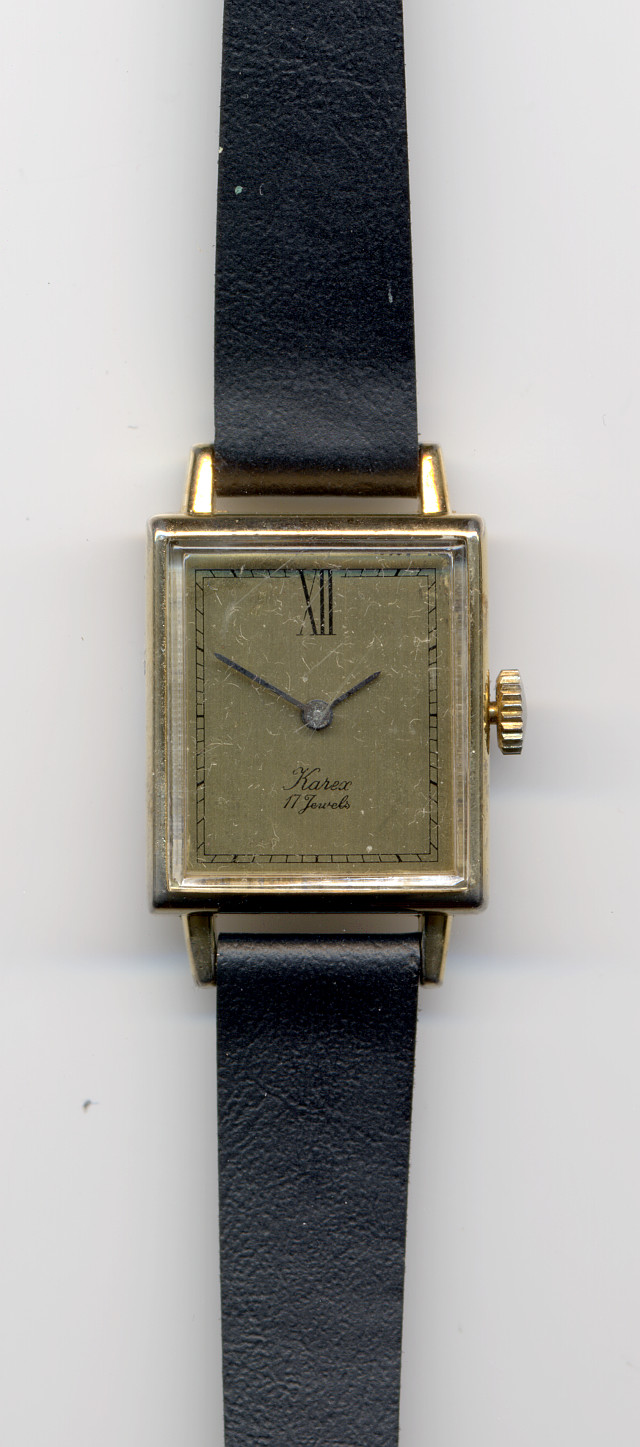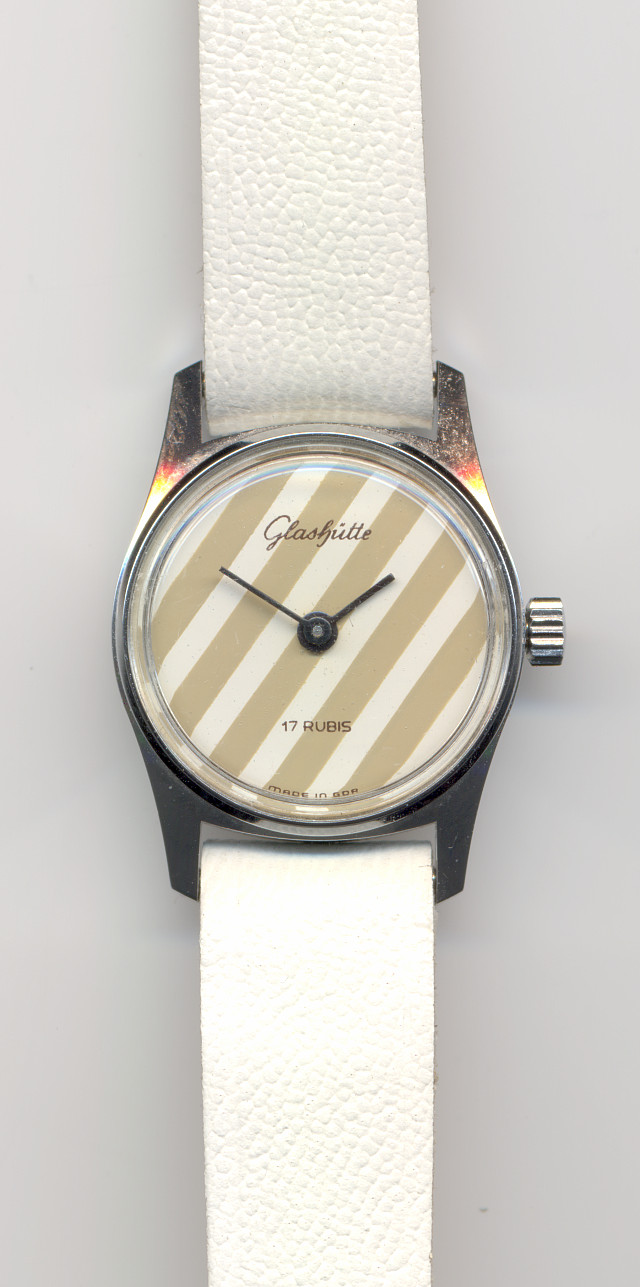 Some of the watches / movements were donated by
Günter G.
and
G.Keilhammer
. Thank you very much for the support of the movement archive!