Description
The MST 963 by Meyer & Stüdeli is a pallet lever movement of the Solothurn factury, whose more expensive watches were released under the brand name "Roamer".
Video on YouTube
The MST 963 has got a pillar construction, which means, that the plates and bridges are separated only by pillars. This construction allowes much cheaper movements, compared to the massively constructed movements, but at least in theory, the fitting accurancy is not always perfect.
The three leg ring balance turns in two shock protection bearings, probably Trishock. The hairspring stud is moveable and the effective length of the hairspring can only be regulated directly at the hairspring key. The scale on the balance cock is hence useless.
The gears are arranged in a traditional way: The center second is directly driven and is located above the minute wheel, which is driven by the mainspring barrel.
All gears are equipped with synthetic rubis, lever- and escapement-bearing even contain cap jewels on the dial side.
A speciality is the mainspring barrel bearing on the movement side: It consists of a detachable bushing, which is secured by a screw and thus allows to release the mainspring barrel without dissection of the whole movement.
On the dial side, there's the click mechanism - that's typical for movements with a cheaper rocking bar winding mechanism. But unlike cheap rocking bar movements, it is very well constructed here with a double-geared click.
The rocking bar winding mechanism (at "3") without cap.
The MST 963 has got a rather simple date indication mechanism, whose moveable click (at "10") allows semi-fast correction of the date by turning the time back and forth a few hours.
Timegrapher result
The specimen shown here came in much used and dirty condition into the lab and was dissected completely and cleaned afterwards. The movement got the same treatment: It was disassabled, cleaned and oiled. According to the condition of the dial, at least once water got into the watch, but did not really harm the movement. Although it was a bit difficult to adjust, on the timegrapher, the MST 963 specimen showed very good results: A maximum overall deviation of 25 seconds is very good for a movement, which as used (and abused) for several decades!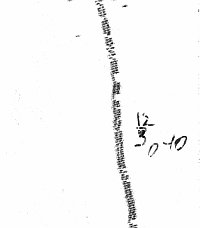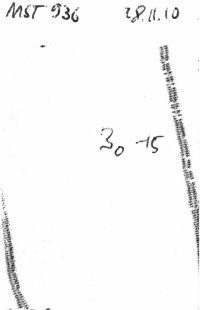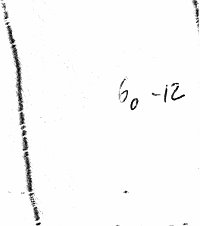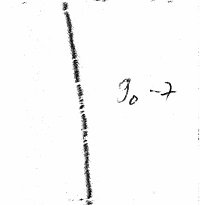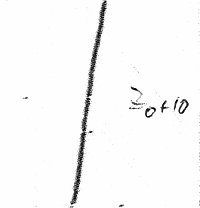 Technical data
Manufacturer:
MST
Caliber:
963
Size:
11 1/2''' (measured: 25,6mm)
A/h:
18000
Number of jewels:
17
Escapement:
Pallet lever
Balance types:
Nickel anular balance

Shock protection(s):
?

Balance bearing / direction hairspring:
Clockwise
Moveable stud:
yes
Adjust mechanism:
Hairspring key
Construction:

lever
escape wheel, seconds wheel, third wheel, mainspring barrel
center minute wheel

Winding mechanism:
rocking bar winding system
Features:

SCD (direct center seconds)

QG (date indication (aperture))
Usage gallery
Links