Description
The movement shown here, an AM 395, is with a a diameter of 12 lignes a rather large, classically constructed mens' watch movement with indirect center second.
It bases on the calibar AM 390, which is enhanced by a center second indication, but it is still marked as "AM 390" on the dial side.
Video on YouTube
The construction of this movement is really classy: The large screw balance, which is of course not yet shock protected, regulates a pallet lever movement and beats with 18000 alternations per hour.
The effective length of the hairspring, which is fix connected to the balance cock, is adjusted by a long regulator arm.
Since the base movement, the AM 390, only uses a decentral center second hand at "6", all gears are on the same level of height.
For the center second mechanism, the third wheel has got an upper wheel connected to it on the outer side of the bridge. This wheel drives the small sweep second pinion, which is located under a tiny bridge with a jewel bearing. This jewel bearing is the 16th jewel of this movement, since here, as usual on old movement, the minute wheel is not yet ruby-beared.
A friction spring, which is positioned in a cutout of the main bridge, is responsible, that the center second runs smooth, since it gives a little tension to it.
On the dial side you see the yoke winding system with a very unique shaped setting lever spring and a partial helping minute dial, which was required in former times when the timegrapher was not yet invented, to regulare the movement without dial and hands.
Later on, the AM 395 was produced by Felsa as Felsa 395.
Timegrapher result
The specimen shown here was completely gummed and therefor had to be dissected, cleaned and oiled completely. The AM 395 runs very well in the horizontal positions. Why it has got very large deviations in the vertical positions is unknown.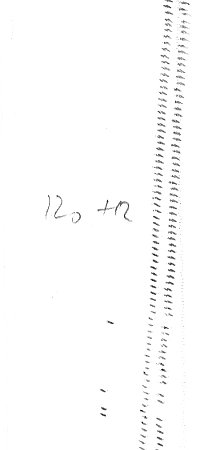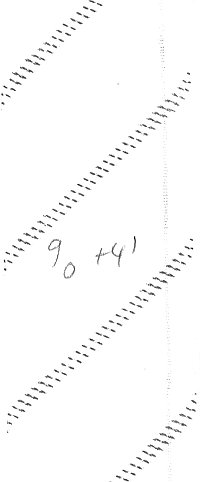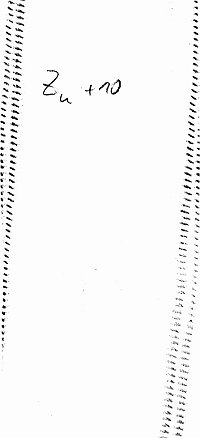 horizontal positions
dial up
-+0 s/d
dial down
+10 s/d
vertical positions
crown right (12 up)
+12. s/d
crown up (3 up)
+240 s/d
crown left (6 up)
+240 s/d
crown down (9 up)
+240 s/d
Timegrapher output
Technical data
Manufacturer:
AM
Caliber:
395
Size:
12'''
A/h:
18000
Number of jewels:
16
Escapement:
Pallet lever
Balance types:
Nickel screw balance

Shock protection(s):
none

Balance bearing / direction hairspring:
Clockwise
Moveable stud:
no
Adjust mechanism:
Long regulator arm
Construction:

lever
escape wheel, seconds wheel, third wheel, center minute wheel
center second pinion
mainspring barrel

Construction type:
solid construction
Winding mechanism:
yoke winding system
Setting lever spring:
3 hole(s)
Features:

SCI (indirect center seconds)

References:
Flume: (1947 40)

Usage gallery
Links