Description
One of the standard movements from the german Bidlingmaier GmbH from Schwäbisch Gmünd, was the Bifora 934 with a diameter of 9 3/4 lignes (hence the caliber number), an pallet lever movement with a pillar construction.
Its construction is classical and simple: The balance (here in its best version as glucydur screw balance), which is beared in two inhose Bishock shock protection systems, controls a conventional pallet lever movement, which contains a decentral second at "6".
The hairspring is fix connected to the balance cock and regulated in its effective length by a long regulator arm with scale.
The gear construction is classical-conventional with escapement wheel, fourth wheel, third wheel and minute wheel.
The latter gets its energy from the mainspring barrel, which contains its click spring on the dial side.
On the side view, you see the pillar construction, which was cheaper than using massive plates, but results in a larger thickness.
On the dial side, there's the rocking bar winding mechanism and the click spring, which is very well made. You also see the rather large bearing rubies.
Timegrapher result
The specimen shown here, was completely gummed and cleaned and olied afterwards. Nevertheless, the timegrapher outputs are very unsteady, especially in the vertical positions. And there, the positions "12 up" and "9 up" are pretty worse; the reasons can be a badly poised balance or a bent balance staff.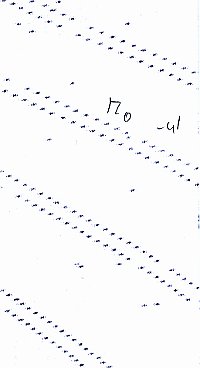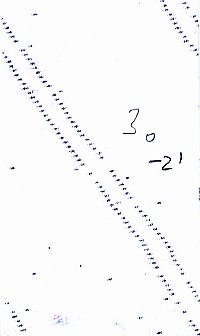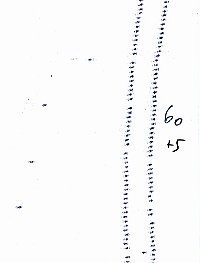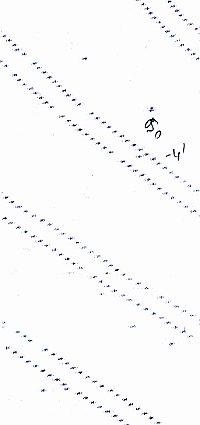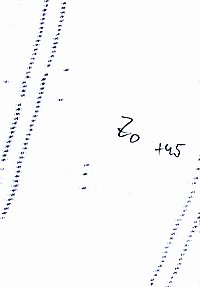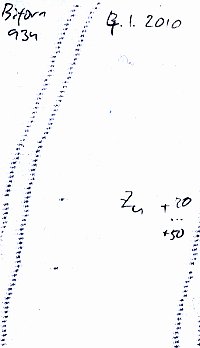 horizontal positions
dial up
+45 s/d
dial down
+50 s/d
vertical positions
crown right (12 up)
-240 s/d
crown up (3 up)
-120 s/d
crown left (6 up)
+6 s/d
crown down (9 up)
-240 s/d
Timegrapher output
Technical data
Manufacturer:
Bifora
Caliber:
934
Size:
9 3/4''' (measured: 21,0mm)
A/h:
18000
Number of jewels:
17
Escapement:
Pallet lever
Balance types:
Glucydur screw balance

Shock protection(s):
Bidlingmaier (Bifora)

Balance bearing / direction hairspring:
Clockwise
Moveable stud:
no
Adjust mechanism:
Long regulator arm
Construction:

lever
escape wheel, seconds wheel, third wheel, center minute wheel
mainspring barrel

Construction type:
pillar construction
Winding mechanism:
rocking bar winding system
Setting lever spring:
4 hole(s)
Features:
Production period:
1946 - 1958
References:
Flume: 1957 35

Production years:
1946-1958
Usage gallery
Links