Description
Bidlingmaier in Schwäbisch Gmünd in Germany was one of the first manufacturers of selfwinding wristwatches after WW II. The caliber Bifora 910/1 shown here was launched in 1964 and already belonged to the last but one series of selfwindig movements and shows clear sign of cost-cutting fabrication.
Video on YouTube
With a diameter of 11 1/2 lignes this movement has got the "full" size, the base movement, the Bifora 91, only uses 9 3/4 lignes, the rest is used by the oscillating weight.
At the main plate, you can see two things: First, that this movement uses plenty of bearing jewels, including the minute wheel, and second, that it is a pillar construction, which was cheaper to produce.
The minute wheel cock of course houses the minute wheel. On top of it, there's the friction spring for the indirect center second.
The gear train is common for most Bifora movements with the indirectly driven cender second hand and the two leg annular balance, which beats slowly with 18000 A/h and is beared in two inhouse Bishock shock protection bearings.
The mainspring barrel with open top side is odd, but often seen on Bifora movements. Even more unusual is the fact, that all gears, including the mainspring barrel(!) are housed under one single plate. But it seems, that there exists a second version of this movement, where the mainspring barrel is located under an own bridge.
Without the selfwinding mechanism, the Bifora 910/1A would be more or less a Bifora 910/1 or even a Bifora 91/1.
The selfwindig mechanism with two ratchet wheel changers (at 6 and 7 o'clock) allows a bidirectional winding and decouples the oscillating weight on manual winding.
The ratchet wheel changer is equipped with a kind of seesaw, which enables free spinning in one direction.
Not only the base movement, but also the selfwinding mechanism is equipped with lots of jewels.
The oscillating weight is axle beared.
The dial side is identical to the Bifora 91. With a yoke winding system, this movements is one of the best Bifora movements, despite the pillar construction.
In the lab
The movement came into a watch with missing back in very bad and dirty condition and got a full service treatmement. And although the rates are pretty poor (see below), the movement was at least brought back to life.
Timegrapher result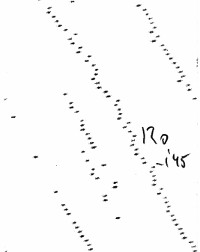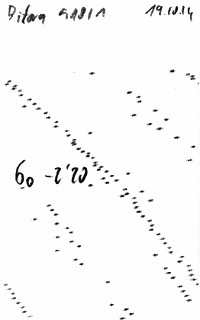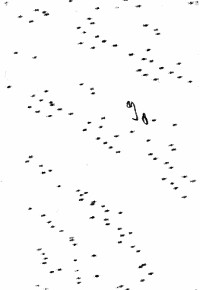 horizontal positions
dial up
-30 s/d
dial down
+30 s/d
vertical positions
crown right (12 up)
-105 s/d
crown up (3 up)
-120 s/d
crown left (6 up)
-140 s/d
crown down (9 up)
-? s/d
Timegrapher output
Technical data
Manufacturer:
Bifora
Caliber:
910/1A
Caliber base:
Bifora 91
Size:
11 1/2''' (measured: 25,6mm)
Height:
5,3mm
A/h:
18000
Number of jewels:
23
Escapement:
Pallet lever
Balance types:
Nickel anular balance

Shock protection(s):
Bidlingmaier (Bifora)

Balance bearing / direction hairspring:
Clockwise
Moveable stud:
yes
Adjust mechanism:
Hairspring key
Construction:

lever
escape wheel, seconds wheel, third wheel, seconds wheel, mainspring barrel
center minute wheel

Construction type:
pillar construction
Winding mechanism:
yoke winding system
Setting lever spring:
3 hole(s)
Features:

SCI (indirect center seconds)

References:
Flume: K3 207

Production years:
1964-1980
Usage gallery