Description
The Pforzheim based manufactury Henzi & Pfaff produced till the 1960ies rather small amounts of watches under their brand name "Hercules" and movements. One of the rare specimen of those movement is the mid-size ladies' caliber 210, which has got 21 jewels, even described in script typeface.
The construction of the HPP 210 is contemporary with directly driven center second hand and minute.
This movement offers an oddity: A lateral lever, probably used due to the reduced free space of this movement. On this type of lever, the pallets are not at the ends, like on a fork, but on the same side of the lever, while the other side is empty:
The lever is driven by a screw free balance (probably Glucydur), which beats slowly with only 18000 A/h.
As you can see, the shock protection system of the HPP is insert directly into the main plate. So, there's just a very small hole for the balance wheel.
Note the unusual shape of the setting lever!
Even on the dial side, there are two cap jewels. More is not possible!
In the lab
The specimen shown here was gummed and blocked by a part and so it got a full service with cleaning and oiling. Unfortunately due to the lack of a machine, it could not be demagnetized. The other problem of the balance is, that the hairspring key is broken.
Timegrapher result
Horizontally the rates are acceptable for a >50 year old watch, but the vertical rates are terrible!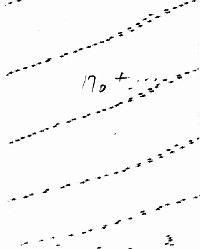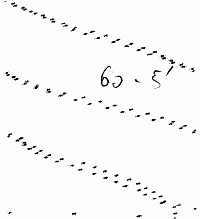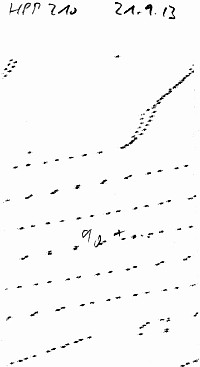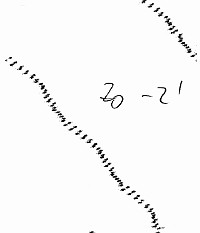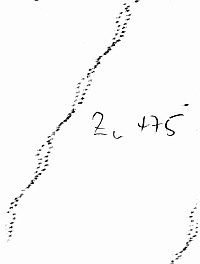 horizontal positions
dial up
-120 s/d
dial down
+75 s/d
vertical positions
crown right (12 up)
-300 s/d
crown up (3 up)
- s/d
crown left (6 up)
- s/d
crown down (9 up)
- s/d
Timegrapher output
Technical data
Manufacturer:
HPP
Caliber:
210
Size:
8 3/4'''
A/h:
18000
Number of jewels:
21
Escapement:
Pallet lever
Balance types:
Glucydur anular balance

Shock protection(s):
Hercules (Henzi & Pfaff)

Balance bearing / direction hairspring:
Clockwise
Moveable stud:
no
Adjust mechanism:
Hairspring key
Construction:

escape wheel, seconds wheel, third wheel
center minute wheel
mainspring barrel

Construction type:
solid construction
Winding mechanism:
yoke winding system
Setting lever spring:
2 hole(s)
Features:

SCD (direct center seconds)

References:
Flume: 1957 30

Usage gallery