Description
In the late 1950ies, Osco launched the movement series 100, which consisted of simple pallet-lever movement in pillar construction.
The Osco 108 among them is the variant, which has got a date indication, but lacks a seconds indication - a rather rare combination! Another variant of this family is the Osco 107, without date indication, but with a decentral second a 6 o'clock.
The Osco 108 is a pillar construction, which means, that on the base plate, there are only a few pillars, which carry the bridges and the balance cock. This construction type saves a lot of material and is easier to produce that an massive movement, but as a drawback, it has got a much greater height.
If you see the base plate, you could also imagine seeing a pin lever movement, since on the specimen shown here, all bearings are just made of metal bushings, only the top escapement bearing contains a synthetic ruby. All the other seven rubies belong to the balance staff (4 + 1 ellipse) and the pallet of the lever. The balance is beared in two Rufarex shock protection systems and beats slowly with 18000 A/h.
The gear train is a classic one with escapement wheel, fourth wheel (which carries a decentral second on its relative, the Osco 107), third wheel and directly driven minute wheel.
On the dial side, you see the rocking bar winding system and the elaborate click mechanism.
At 9:30, there's the swiching wheel for the date ring, which rotates a full day and whose tiny finger connects with the teeth of the date ring to advance it slowly.
To fix the switching wheel, there's a annular metal frame around it, which also carries and secures the date ring. A half-circeled spring is responsible for securing the positions of the date wheel.
The date ring was available in several colors, at least red and black.
In the lab
Tje specimen here required a full service.
Timegrapher result
The rates on the horizontal positions are much better than on the vertical positions. It's likely, that the pivots of the balance wheel are worn out a bit. But for a simple lever movement of that age, the rates are still OK. If the adjustment was made a little more into plus, they would be sufficcient for daily wear..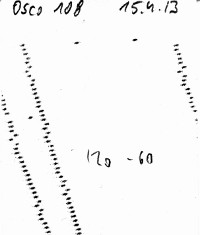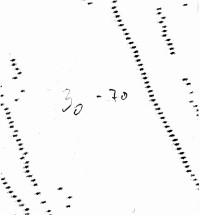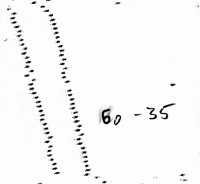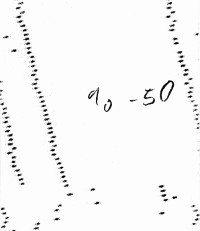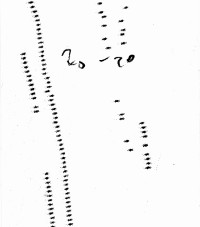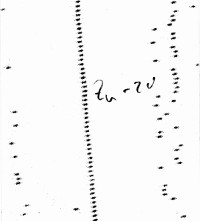 horizontal positions
dial up
-20 s/d
dial down
-20 s/d
vertical positions
crown right (12 up)
-60 s/d
crown up (3 up)
-70 s/d
crown left (6 up)
-35 s/d
crown down (9 up)
-50 s/d
Timegrapher output
Technical data
Manufacturer:
Osco
Caliber:
108
Size:
10 1/2'''
A/h:
18000
Number of jewels:
8
Escapement:
Pallet lever
Balance types:
Nickel anular balance

Shock protection(s):
Rufarex

Balance bearing / direction hairspring:
Clockwise
Moveable stud:
no
Adjust mechanism:
Hairspring key
Construction:

lever
escape wheel, seconds wheel, third wheel, center minute wheel, mainspring barrel

Construction type:
pillar construction
Winding mechanism:
rocking bar winding system
Setting lever spring:
4 hole(s)
Features:

QG (date indication (aperture))

References:
Flume: 1958 35

Usage gallery
Links