Description
In 1938, the Gebrüder Thiel GmbH in Ruhla, Germany, launched the caliber "Start", a simple pin lever movement without jewels, which was made until the 1960ies. Its further development was the caliber "Chronos", starting in 1950, which contained an indirectly driven center second indication and was constructed from the beginning with a balance bridge.
The last, 8th, version, which was released 1959, got the official name "UMF 44" and was made until 1963. The specimen shown here was made in the 26th week of 1962.
Video on YouTube
The brass base plate is punched and little decorated with a dot pattern. The upper plate is beared on three pillars.
You can see the simple click mechanism, which consists only of one single piece, a punched click spring.
The construction of the UMF 44 is simple and clean: Mainspring (at "11:30"), directly driven center minute wheel, second wheel, third wheel and escapement wheel. The latter one is controled by a pin lever. The screwless ring balance, which is not shock protected is beared in two ruby-less pivot bearings under a bridge.
The indirectly driven center second hand is driven by a second gear on the second wheel.
As on all Ruhla pin lever movement, it builds very high, which makes it a bit difficult to put the escapement lever under its cock. The pro side of this construction is, that it is pretty rugged.
On the dial side, you see the height-adjustable pivot bearing at "9", and the rocking bar winding mechanism.
In the lab
The specimen shown here was completely gummed and got a full service. It was adjusted as far as possible, and even the hairspring needed a minor correction, but the enormous beat error was not resolved.
Timegrapher result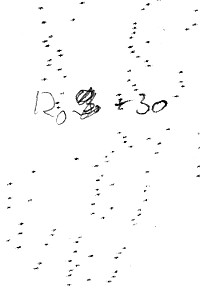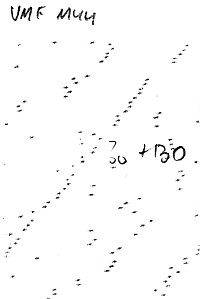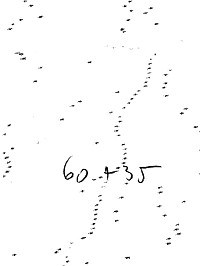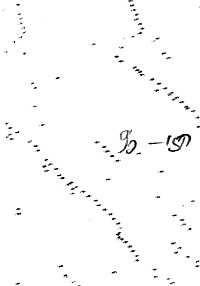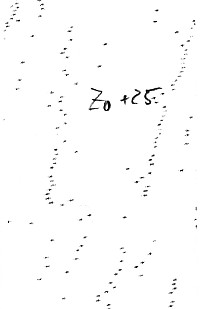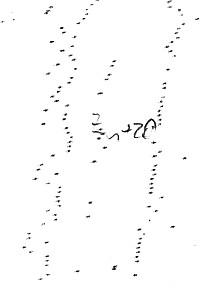 horizontal positions
dial up
+25 s/d
dial down
+20 s/d
vertical positions
crown right (12 up)
+30 s/d
crown up (3 up)
-150 s/d
crown left (6 up)
+35 s/d
crown down (9 up)
+130 s/d
Timegrapher output
Technical data
Manufacturer:
UMF
Caliber:
54-32
Size:
12''' (measured: 27,0mmmm)
A/h:
18000
Escapement:
Pin lever
Balance types:
Nickel anular balance

Shock protection(s):
none

Balance bearing / direction hairspring:
Bridge
Moveable stud:
no
Adjust mechanism:
Long regulator arm
Construction:

lever
escape wheel, seconds wheel, third wheel, large driving wheel, mainspring barrel
center second pinion

Construction type:
pillar construction
Winding mechanism:
rocking bar winding system
Setting lever spring:
1 hole(s)
Features:

SCI (indirect center seconds)

Production period:
1950-1963
References:
Flume: K2 -

Usage gallery
Links