Description
The Brac 2003 is a very well made swiss pin lever movement, which does not have to hide beyond better pallet lever movements.
Video on YouTube
The speciality of this movement is besides its stable construction the way, the indirectly driven center second was realized.
The center second wheel, which usually consists just of a thin pinion, has got a large diameter and is additionally fixed by a friction mechanism, avoding an fluttering run. It is driven, also unusually, by the double fourth wheel below the movement bridge and a transmission wheel. Since the fourth wheel and the center second wheel contain the same number of teeth, it's a 1:1 transmission.
The rest of the movement is very well made, contains bearing and cap wheels, just as a good quality lever movement, and even the balance with its "false" screws is beared in two rare to find Resomatic shock protections.
The length of the hairspring is adjusted by the hairspring key only, but on the balance cock, there's a scale, where you can get an idea, at which position, the hairspring key is adjusted.
The center second mechanism is direcly integrated into the movement, into the gear bridge, so that it doesn't add a single millimeter of height to the movement.
On the dial side, the minute wheel is ruby-beared - technically not really required, but it doesn't harm, too. However, the winding mechanism is just a rocking bar winding mechanism, and the click mechanism is very simple constructed and consists of only of one single spring. This is a kind of predetermined breaking point, since these springs have a rather short lifetime.
To sum it up: The Brac 2003 is an upper class pin lever movement, being much better made than most other simpler pin lever movements.
In the lab
The movement came without case into the laboratory, was disassembled completely, cleaned and olied and got a new click spring.
Timegrapher result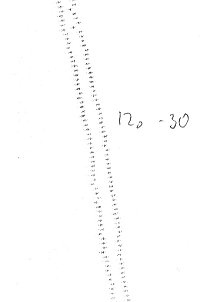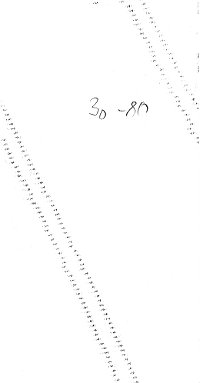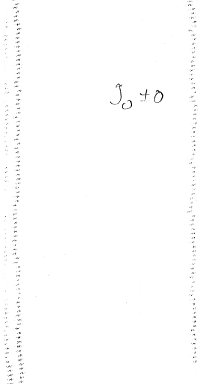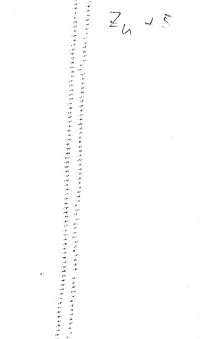 horizontal positions
dial up
-7 s/d
dial down
+5 s/d
vertical positions
crown right (12 up)
-30 s/d
crown up (3 up)
-80 s/d
crown left (6 up)
-50 s/d
crown down (9 up)
+-0 s/d
Timegrapher output
Technical data
Manufacturer:
Brac
Caliber:
2003
Size:
10 1/2''' (measured: 23,0mm)
A/h:
18000
Number of jewels:
17
Escapement:
Pin lever
Balance types:
Nickel screw balance

Shock protection(s):
Resomatic

Balance bearing / direction hairspring:
Clockwise
Moveable stud:
no
Adjust mechanism:
Hairspring key
Construction:

lever
escape wheel, seconds wheel, center minute wheel, third wheel
mainspring barrel
transmission wheel, center second pinion

Construction type:
solid construction
Winding mechanism:
rocking bar winding system
Setting lever spring:
4 hole(s)
Features:

SCI (indirect center seconds)

References:
Flume: 1957 41

Usage gallery