Description
Kurth Frères, later and better known under their brand name Certina, belonged to the best independent swiss manufacturies and made their own movement until the 1970ies. Among them, there was the caliber 13-21, a ladies' watch movement with a size of only 5 1/2 lignes.
Video on YouTube
The movement is massively made, the escapement wheel resides under a cut-out of the main plate. As you can easily see, it's a true swiss pallet lever movement.
Of course, all bearings, even for the minute wheel, have got jewel bearings, and there are (except for the balance wheel) no cap jewels.
The golden colored, three-leg ring balance is shock protected and runs in two Incabloc systems. It beats with the rather unusual frequency of 19800 A/h, this is 5 1/2 Hertz. The effective length of the hairspring is adjusted by an excenter system, a very efficient way on high quality movements to ensure better accurancy.
The minute wheel is directly driven by the mainspring barrel.
On the dial side, you can see the large and uniquely shaped setting lever spring and the Incabloc bearing, which has got a little different shape of the lrya.
The Certina 13-21 has got ruby bearings of very high quality. Besides the saturated red color, you can see, that they are not flat, but contain holes for better oil storage.
In the lab
The specimen shown here was in very good condition, so that servicing it was not neccessiary. The timegrapher rates show the original condition of that movement, which was taken out of a watch, and sent via mail, housed only in a newspaper sheet. The detail photos were taken from a second specimen, which was defective.
Timegrapher result
For a used and not serviced movement, especially so tiny, the rates are very good. It's clear, why Certina was once famous for their precision and reliability. In some positions, there's a rather large beat error, but that doesn't affect the precision very much. Only on "crown up", it looks, like the balance is not perfectly poised, maybe a tiny dust piece of the uncleaned movement was responsible for that.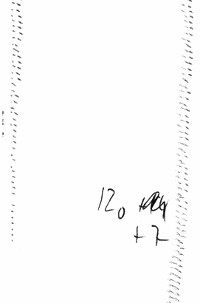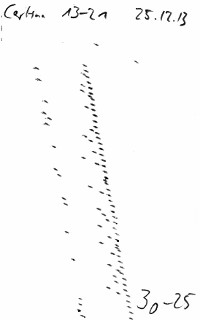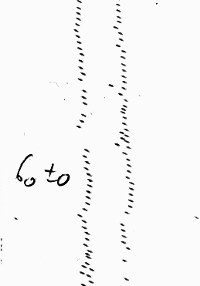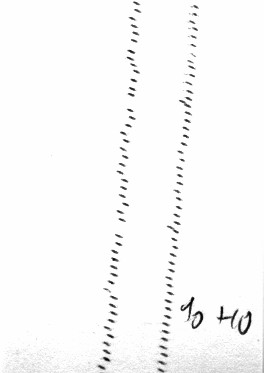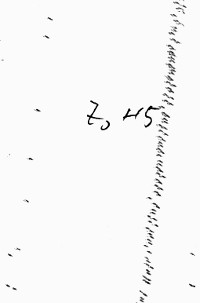 horizontal positions
dial up
+15 s/d
dial down
+-0 s/d
vertical positions
crown right (12 up)
+7 s/d
crown up (3 up)
-25 s/d
crown left (6 up)
+-0 s/d
crown down (9 up)
+10 s/d
Timegrapher output
Technical data
Manufacturer:
Certina
Caliber:
13-21
Size:
5 1/2''' (measured: 13,0 x 15,4mm)
A/h:
19800
Number of jewels:
17
Escapement:
Pallet lever
Balance types:
Nickel anular balance

Shock protection(s):
Incabloc

Balance bearing / direction hairspring:
Clockwise
Moveable stud:
yes
Adjust mechanism:
Excenter
Construction:

lever
escape wheel, seconds wheel, third wheel, center minute wheel
mainspring barrel

Construction type:
solid construction
Winding mechanism:
yoke winding system
Setting lever spring:
4 hole(s)
References:
Flume: K2 -

Usage gallery