Description
The Certina 230 is a typical representative of the small ladies' form watch movement of 5 1/4 lignes, which were extensively used in the 1940ies and 50ies.
This movement, also known as Grana 230 and K.F.230 in literature, impresses by its high quality, technically as well as visually.
Video on YouTube
The construction of the Certina 230 is typical for a swiss pallet lever movement.
The screw balance is secured in an Incabloc shock protecting bearing, which was very modern at that time. The effective length of the hairspring can be regulated by a long regulator arm on a golden-toned scale. A first visual highlight is the circle finish below the balance.
The pallet lever controls the movement, which is constructed the usual way with escapement wheel, fourth wheel, third wheel and second wheel.
As you can see, there's a lot of space of the balance and mainspring barrel, which leads to better precision and longer power reserve.
On the dial side, you immideatly spot the circle decoration - a good indicator for movements of better-than-average quality.
Of course, the Certina 230 uses a yoke winding system, here with a setting lever spring, that contains two holes.
The balance is shock protected on the dial side, too, but it's uncertain, which type of shock protection is used here.
In the lab
The movement came in fair condition into the laboratory, but since the watch built around it was in a bad condition (crystal missing, dial dirty), it got a full service nevertheless.
Timegrapher result
On the timegrapher, which was set into double precision mode, it showed a good performance, especially, when you take into account, that this movement is about 60 years old. It shows a very low bear error (indicatable by very small lines on the printout). The assemblers at the Certina factory did an outstanding job there! The deviations are really OK, the two big numbers at "3 up" and "9 up" will neutralize themselves on wearing the watch. For a movement of that tiny size, the timegrapher results are really good and prove the high quality of the Certina 230.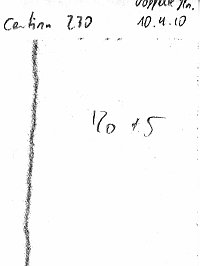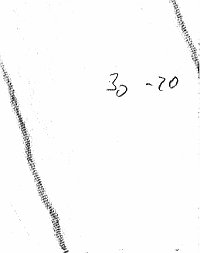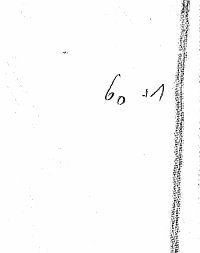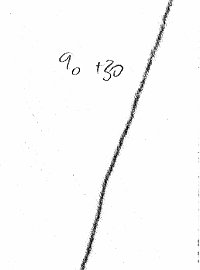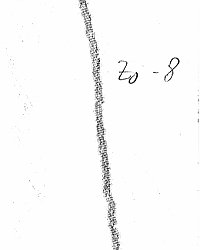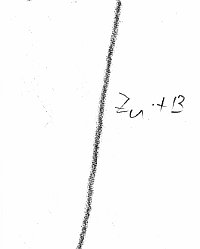 horizontal positions
dial up
-8 s/d
dial down
+13 s/d
vertical positions
crown right (12 up)
+5 s/d
crown up (3 up)
-20 s/d
crown left (6 up)
+1 s/d
crown down (9 up)
+30 s/d
Timegrapher output
Technical data
Manufacturer:
Certina
Caliber:
230
Size:
5 1/4''' (measured: 12,8 x 19mm)
A/h:
18000
Number of jewels:
17
Escapement:
Pallet lever
Balance types:
Nickel screw balance

Shock protection(s):
Incabloc

Balance bearing / direction hairspring:
Counterclockwise
Moveable stud:
no
Adjust mechanism:
Long regulator arm
Construction:

lever
escape wheel, seconds wheel, third wheel, center minute wheel
mainspring barrel

Construction type:
solid construction
Winding mechanism:
yoke winding system
Setting lever spring:
2 hole(s)
References:
Flume: 1947 119

Usage gallery