Description
The mid-seventies movement EB 8503, here in the 1976 version, is a very idiosyncratic pin lever movement, which was constructed completely due to rational and cost-efficient production.
Although it is visually not much inspiring and due to its one-way construction with riveted plates it reminds strongly of a Timex movement, there are noteable differences to these movements. But one similarity share both - the movements are disposable and cannot be repaired on errors. And the EB 8503 came up just at the time, when Timex watches were most popular in Europe and could be found even in supermarkets and hence on almost every wrist.
The bridges of the EB 8503-76 are made of die-cutted metal sheets (a method which was even patended), but at least they contain ruby bearings for all gears.
The crown wheel has got a special kind of bearing: It is mounted loosely, so that it drives the mainspring barrel in one direction and in the other direction, it just slips away and turns freely. A simple but efficient construction.
The regulation works with its massive (means here "not open worked") gears is constructed in a conventional way: A very flat ring balance, which is even beared in two Novodiac shock protections, beats with 21600 A/h. Its hairspring is fix soldered(!) to the balance bridge and can be regulated in its effective length with a simple u-shaped wire, which works as hairspring key. The escapement system is a pin lever. It controls a movement with directly driven center second and an indirectly driven minute hand on the dial side - a modern construction.
Video on YouTube
One of the special constructions of this movement is the winding system: Unlike on normal movements, there's no yoke winding system and no rocking bar system, too, but the crown wheel is plugged into a connector wheel, which either drives the dial setting wheel (when pulled out) or the winding wheel (when pushed in). In the video, you can see this minimalistic construction working.
The date setting mechanism is invisible, since the top plate is riveted and cannot be removed. The driving mechanism for the minute wheel is invisible, too.
In the lab
The specimen shown here looked brand new, but was completely resinified. Since it could not be taken apart, it has to be cleaned as a whole, which caused the printing of the date wheel to disintegrate.
The movement worked at first pretty well, after it was cleaned and olied, but after a few days, it stopped working again.
Timegrapher result
As expected, the timegrapher printings show very consistent lines, which prove the minimal wear of this movement. Especially the very small beat error shows, how effective the robots, which made this movement, worked. In sum, the deviations were pretty high, but with a median regulation, this movement could have been regulated in a way, that it would show only minimal deviations when worn. For a movement of the lowest class, a pretty good result.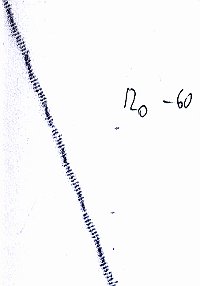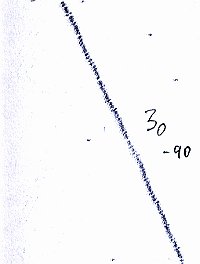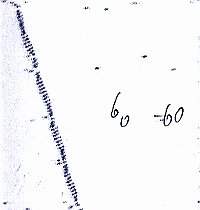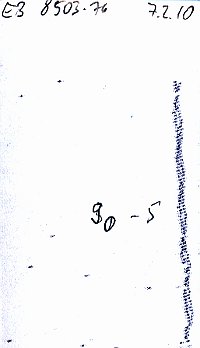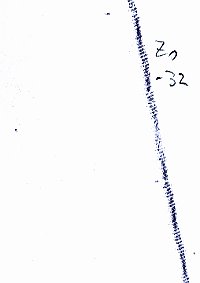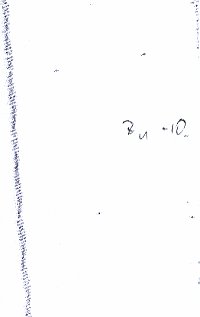 horizontal positions
dial up
-32 s/d
dial down
-10 s/d
vertical positions
crown right (12 up)
-60 s/d
crown up (3 up)
-90 s/d
crown left (6 up)
-60 s/d
crown down (9 up)
-5 s/d
Timegrapher output
Technical data
Manufacturer:
EB
Caliber:
8503-76
Size:
11 1/2''' (measured: 26,4mm)
A/h:
21600
Number of jewels:
17
Escapement:
Pin lever
Balance types:
Nickel anular balance

Shock protection(s):
Novodiac

Balance bearing / direction hairspring:
Bridge
Moveable stud:
no
Adjust mechanism:
Hairspring key
Construction:

lever
escape wheel, seconds wheel, third wheel, large driving wheel, mainspring barrel

Construction type:
pillar construction
Winding mechanism:
special winding system
Features:

SCD (direct center seconds)

QG (date indication (aperture))

Production period:
1976 - ?
Usage gallery
Links