Description
The old ladies' watch movement shown here was identified by a watchmaker as a Felsa 146. However, there's a small insecurity, since the lower dial foot is according to the Flume K1 Werksucher a little bit more distant to the balance, than on this movement. This leads to the question mark of this page.
This movement was available in different versions, differing by color and for example by the escapement wheel cap jewel, which was, if avaibable, framed by a very nice silver colored plate like on old pocket watch movements.
All versions have got the same balance component in common: The slit bimetal balance beats with contemporary 18000 A/h. The effective length of the hairspring is set by a long regulator arm. The escapement controls a conventionally constructed pallet anchor movement with nicely old-fashion designed bridges.
With or without cap jewel for the escapement wheel - this very well made movement is very beautiful!
The main plate reminds a lot of those of an old pocket patch movement.
On the dial side, there's no surprise. This movement uses a yoke winding system and the non-shock-protected balance runs in bearings with cap jewels.
On the silver-colored version, the digits "43" are stamped onto the dial side - maybe this is a hint for the final identification of the real caliber number?
Timegrapher result
golden-colored version This specimen was cleaned and olied. The timegrapher outputs for this, more than 60 year old movement, are impressive!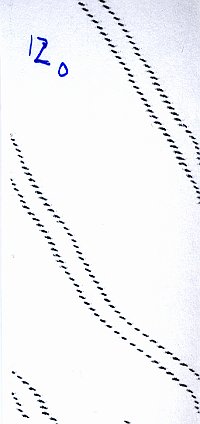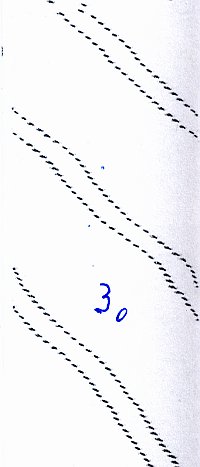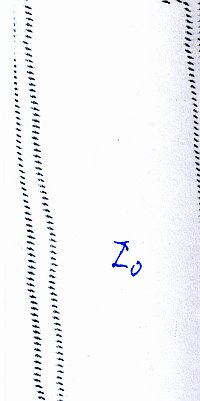 Technical data
Manufacturer:
Felsa
Caliber:
146
Size:
7 3/4''' (measured: 17,3mm)
A/h:
18000
Number of jewels:
15/16
Escapement:
Pallet lever
Balance types:
bimetallic screw balance

Shock protection(s):
none

Balance bearing / direction hairspring:
Clockwise
Moveable stud:
no
Adjust mechanism:
Long regulator arm
Construction:

lever
escape wheel
seconds wheel, third wheel, center minute wheel
mainspring barrel

Winding mechanism:
yoke winding system
Setting lever spring:
3 hole(s)
References:
Flume: 1947 20

Usage gallery