Description
The Felsa 4000 is an selfwinding movement with a few unusual details, which entered the market around the beginning 1960ies.
The specimen shown here might be one of the most elaborate ever - every gear is beared in two KIF-Duofix-Jewel bushings.
The base of this movement is the handwinding caliber Felsa 4010, which got a minor modification on the main bridge (for the train of the selfwinding mechanism) and an additional piggybacked selfwinding module. The advantage of this construction are reduced costs and ease of service, the disadvantage is, that the movement builds rather high.
The selfwinding module winds in both directions, and uses for the first time a rocking bar changer.
In the specimen shown here, a screw balance (simple, not Glucydur) is used, which is beared in two Incabloc shock protections and beats slowly with 18000 A/h. Its hairspring is fix connected to the balance cock, its effective length can be adjusted with a swan neck regulator.
The gears are all beared in jewel bushings, except the indirectly driven center second, they're all KIF-Duofix bearings, the second hand is bearted in a Girocap bushing. It is driven by a double third wheel whose teeth have got a minimal offset to avoid a lose moving center second hand. With that construction, a spring solution, which causes wear, was avoided.
Timegrapher result
The specimen shown here, came from a watchmakers' pool and was not cleaned. The results on the timegrapher were not bad, but far away from what is expected from such an elaborate movements. On the hanging position, you see a noticeable wave pattern, which indicates, that the escapement wheel is not perfectly round or has got an errorenous depthing.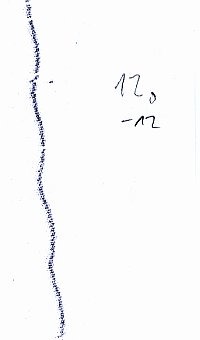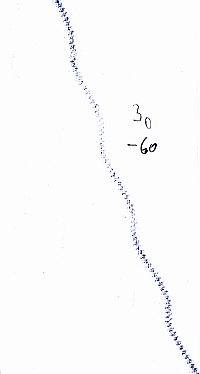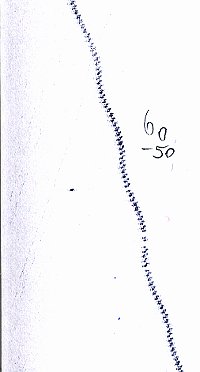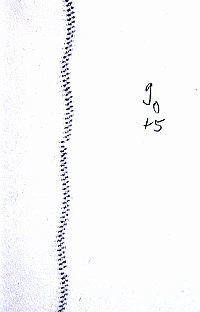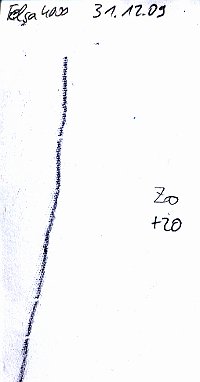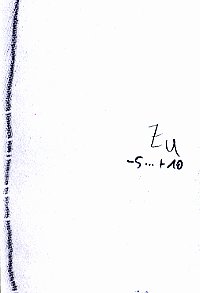 Technical data
Manufacturer:
Felsa
Caliber:
4000
Size:
11 1/2''' (measured: 25,6mm)
A/h:
18000
Number of jewels:
35
Escapement:
Pallet lever
Balance types:
Nickel screw balance

Shock protection(s):
Incabloc

Balance bearing / direction hairspring:
Clockwise
Moveable stud:
no
Adjust mechanism:
Swan neck
Construction:

lever
escape wheel, seconds wheel, third wheel, center second pinion
center minute wheel
mainspring barrel

Construction type:
solid construction
Winding mechanism:
yoke winding system
Setting lever spring:
1 hole(s)
Features:

SCI (indirect center seconds)

References:
Flume: K2 71

Links