Description
The silver colored Eppler 20 belongs to the rather rare pallet lever movement series of 10 1/2 ligne movements from Eppler, which was usually well-known for their simple, brass pin lever movements, which were especially in the 70ies and early 80ies found in many, many cheap watches, e.g. with the brand name "Anker 100".
The Eppler 20 was offered in at least two different versions, the older one with a curved plate and metal center second wheel, and the newer one with a plastic center second wheel, an angular top plate and a whole in the lever cock for easier oiling of the outgoing pallet.
Video on YouTube
It's obvious, that the Eppler 20 is a direct relative of its pin lever sisters, it has got the same pillar construction and even the same third screw on the balance cock, which helps properly adjusting its height.
Unlink to its pin lever sisters, the balance is located here in two RUFA-Antishock shock protection systems, of which their cap jewel is flat, which is a bit unusual.
The balance beats with slow 18000 A/h.
Since the minute wheel is double ruby beared (the top, detachable, ruby is also the bearing for the indirectly driven center second, which is only beared on that side, and which is secured a bit by a spring), even without cap jewels, this movement has got 17 jewels.
The silver color of the plates, together with a kind of stripe finish is a very clear difference to the unfinished brass plates of the Eppler pin lever movements.
On the dial side, you see the typical Eppler rocking bar winding mechanism and the ratched. Both are connected with one large spring.
There's no decoraction on the dial side.
In the lab
The specimen shown here was still working, but nevertheless got a full service with cleaning and oiling.
Timegrapher result
On the timegrapher, the Eppler 20 was not easy to measure, since there was a lot of background noise, probably due to the pillar construction of the movement. Nevertheless, most measurings were successful, and for such a simple pallet lever construction with large axles, the rates were not too bad: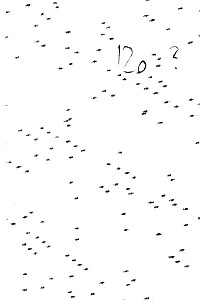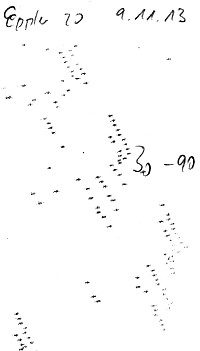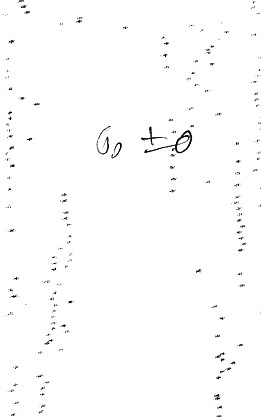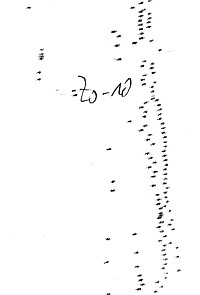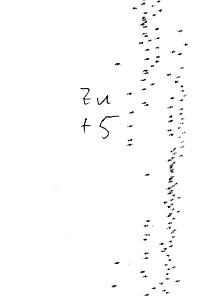 horizontal positions
dial up
-10 s/d
dial down
+5 s/d
vertical positions
crown right (12 up)
? s/d
crown up (3 up)
-20 s/d
crown left (6 up)
+-0 s/d
crown down (9 up)
-90 s/d
Timegrapher output
Technical data
Manufacturer:
Eppler
Caliber:
20
Size:
10 1/2'''
A/h:
18000
Number of jewels:
17
Escapement:
Pallet lever
Balance types:
Nickel anular balance

Shock protection(s):
Rufa-Anti-Shock

Balance bearing / direction hairspring:
Clockwise
Moveable stud:
yes
Adjust mechanism:
Hairspring key
Construction:

lever
escape wheel, seconds wheel, third wheel, center minute wheel, mainspring barrel

Construction type:
pillar construction
Winding mechanism:
rocking bar winding system
Setting lever spring:
4 hole(s)
Features:

SCI (indirect center seconds)

References:
Flume: K3 34

Usage gallery