Description
The shiny silver colored, with small stripes decorated Eppler 8 was launched in the early 1960ies and was not yet so much rationalized than its successors.
It has got an indirectly driven center second, which is ruby beared under a cock on one side, and protected against wabbling by the help of a small spring.
Video on YouTube
The Eppler 8 is made in a pillar construction, it is a pin lever movement with one story construction plus indirectly driven center second on the top plate.
The non shock protected ring balance is beared in two ruby pairs. It beats with contemporarily slow 18000 A/h and regulates a traditional pin lever movement.
The lever is ruby beared, which leads, together with the upper side center second ruby bearing to a total of 7 jewels.
The movement is pretty thick, due to its rather large gears and trains. This is pretty common for pin lever movements.
You see the brass bushings, in which the gears are beared. Later Eppler movement only used simple drill-holes in the plates.
On the dial side, you can easily see the Eppler rocking bar winding system and the click mechanism, which are connected by the same large spring.
In the lab
The specimen shown here came dirty but alive in the lab and got a full service with cleaning and oiling.
Timegrapher result
For a pin lever movement of more than 50 years old, the rates are, except the slip-up at "9 up", are absolutely ok, and during daily wear, the average deviation should be way less than one minute. Really not bad for a pin lever movement!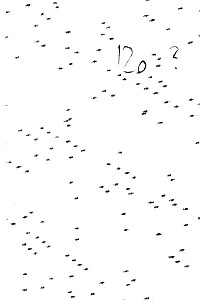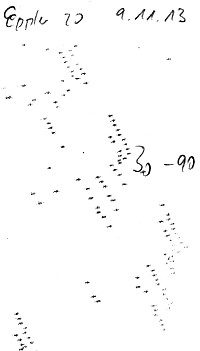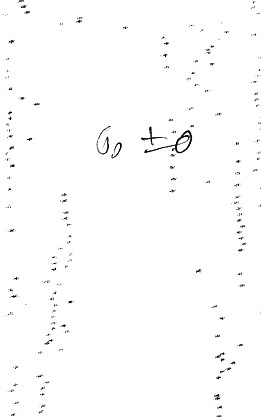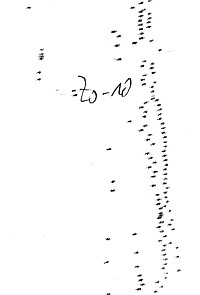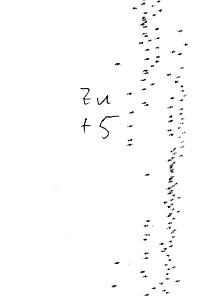 horizontal positions
dial up
+20 s/d
dial down
+25 s/d
vertical positions
crown right (12 up)
-50 s/d
crown up (3 up)
-15 s/d
crown left (6 up)
-40 s/d
crown down (9 up)
-100 s/d
Timegrapher output
Technical data
Manufacturer:
Eppler
Caliber:
8
Size:
10 1/2''' (measured: 22,9mm)
A/h:
18000
Number of jewels:
7
Escapement:
Pin lever
Balance types:
Nickel anular balance

Shock protection(s):
none

Balance bearing / direction hairspring:
Clockwise
Moveable stud:
no
Adjust mechanism:
Long regulator arm
Construction:

lever
escape wheel, seconds wheel, third wheel, center minute wheel, mainspring barrel

Construction type:
pillar construction
Winding mechanism:
rocking bar winding system
Setting lever spring:
4 hole(s)
Features:

SCI (indirect center seconds)

References:
Flume: 1962 25

Usage gallery