Description
A very simple and tiny electromechanical ladies movement from the seventies.
It is much simpler than its precessor, the caliber DuRoWe (Laco) 900 / Timex M82.
It exists in at least two versions: One "Made in Germany" and the other "Made in Taiwan".
The non shock-protected balance carries the coil and the ellipse for driving the lever. It is beared in two ruby bearings; the power supply for the coil happens over the hairspring on top and a tiny long spring on the bottom, which is partially connected with the balance plate.
Interestingly, this movement (or at least the latest Taiwan version - if this is the case for other versions as well has to be determined) has got a plastic lever. This is very modern for a movement of the mid 1970ies.
The left copper lever hacks the balance wheel when the crown is drawn into the setting position. The right, very thing straight spring is used for partially supplying the balance coil with power, so that it pushes off the balance from the permanent magnet, visible at 6 o'clock.
The minute hand is driven on the dial side by the small gear at 4:30. At 3 o'clock, you see the changer wheel for driving the hour hand.
Technical data
| | |
| --- | --- |
| Manufacturer: | Timex |
| Caliber: | M69 |
| Size: | 6 3/4 x 8''' (measured: 15,4 x 17,0mm) |
| A/h: | 21600 |
| Number of jewels: | 4 |
| Shock protection(s): | none |
| Balance bearing / direction hairspring: | Bridge |
| Moveable stud: | no |
| Adjust mechanism: | Hairspring key |
| Features: | EL (elecromechanically powered) |
| Inventory number: | 16022 |
Usage gallery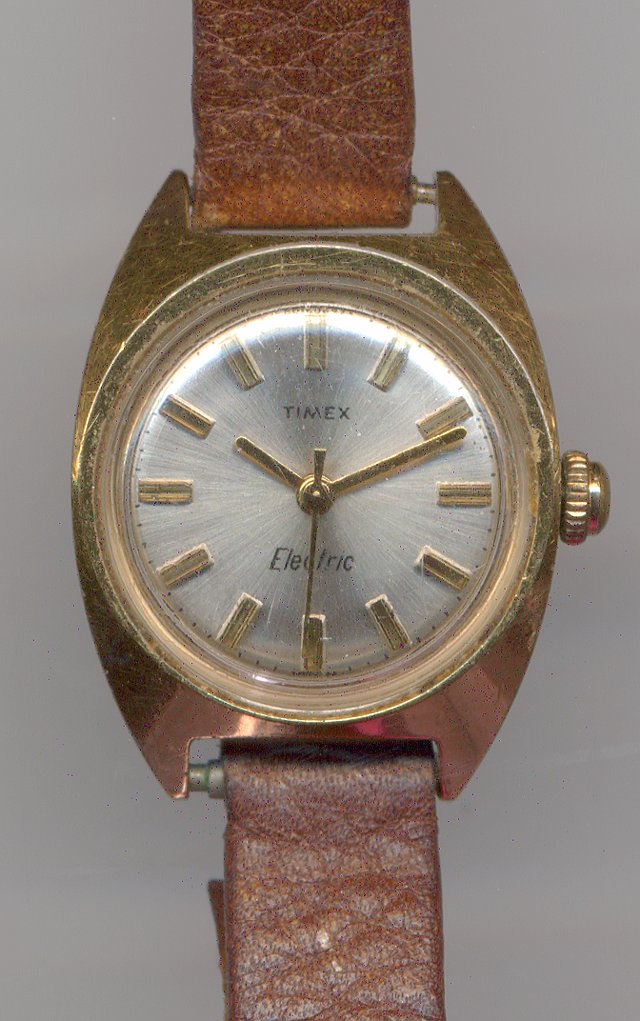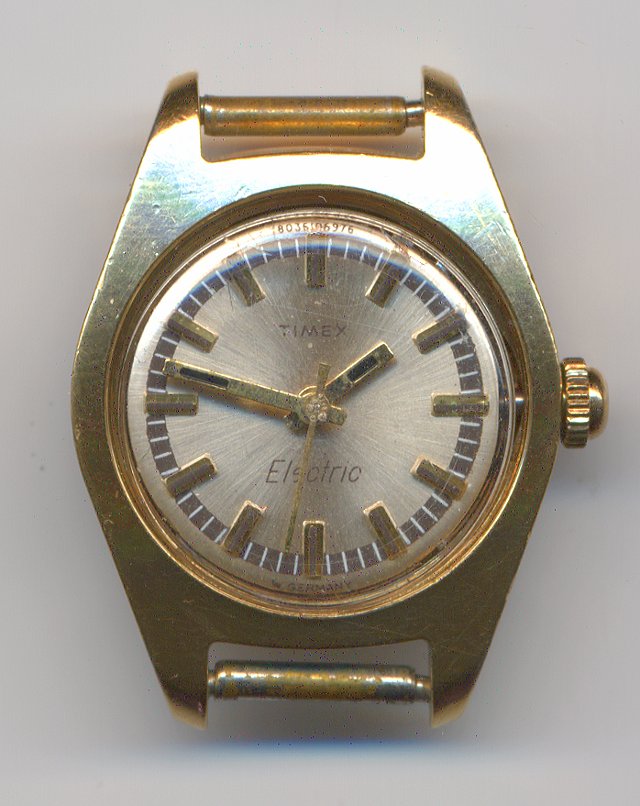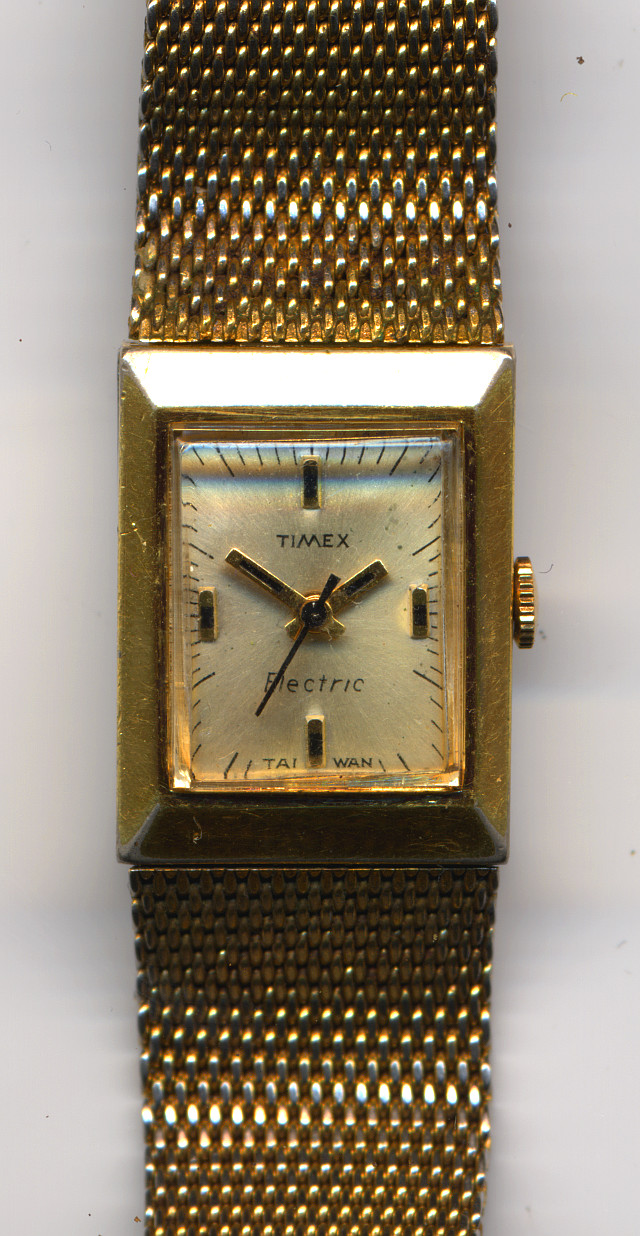 Links
The youngest movement from Taiwan (with plastic lever) and the accompanying watch are a donation from
R.Ludwig
. Thank you very much!