Description
The DuRoWe 61 is a mid-size ladies' form watch movement, which was used in the 1950ies.
Its size of 6 3/4 x 8 lignes is noteable, since at that time, mostly smaller form movements of 5 1/2 lignes were used.
The larger size allowes especially the use of a larger balance wheel and a larger mainspring barrel, which both leads to higher precision and running time. The only problem is, that larger cases were needed, but for a good case designer, this was an easy one to solve.
Video on YouTube
The construction of that movement is well known: The screw balance is already beared in two inhouse shock protection bearings; the effective length of the hairspring can only be regulated at the hairspring key and its end is fix attached to the balance cock with its interesting shape here.
A pallet lever controls the movement. Its position of the axes is a bit unusual, since three of them, fourth, third and second wheel are in one ligne. The escapement wheel has got a cap jewel on the movement side. Altogether, the Durowe 61 uses 17 jewels, two more, than most of the movement of that time use.
The 18000 A/h are standard for a movement of the 1950ies.
Kienzle also used that movement, took a anular balance, and used the caliber name Kienzle 070/27:
This movement was developed further and its last incarnation can be found in the late 1960ies in the caliber 89.
On the dial side, there are no surprises: It uses a yoke winding system, and at position "12:30", you can spot the inhouse Duro-Swing shock protection bearing.
Timegrapher result
The specimen shown here came in good shape and strongly running into the lab. Due to its small size, and the difficult cleaning process, it was not cleaned at all. You can get a good impression of the performance of a movement, which was not serviced for years. On tiny movements, good timing results are hard to achieve. When, additionally, the last service was long ago, it's quite impossible, and that is exactly, what you can see here: In all positions, the movement shows large deviation numbers, but in the mean (e.g. when being worn), they are reduced to fair amounts.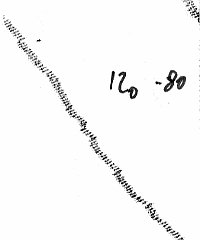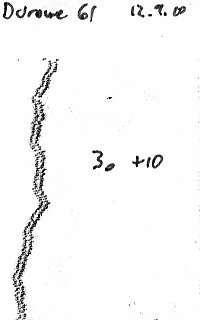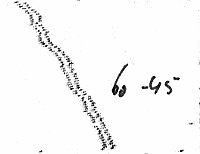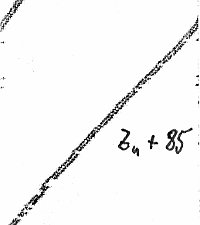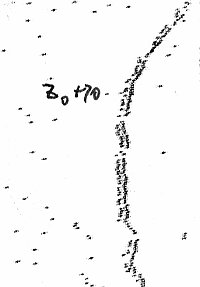 Technical data
Manufacturer:
DuRoWe
Caliber:
61
Size:
6 3/4 x 8''' (measured: 15,2 x 17,8mm)
A/h:
18000
Number of jewels:
17
Escapement:
Pallet lever
Balance types:
Nickel screw balance

Shock protection(s):
Duro-Swing

Balance bearing / direction hairspring:
Counterclockwise
Moveable stud:
no
Adjust mechanism:
Hairspring key
Construction:

lever
escape wheel, seconds wheel, third wheel, center minute wheel
mainspring barrel

Construction type:
solid construction
Winding mechanism:
yoke winding system
Setting lever spring:
4 hole(s)
Production period:
1953 - ~1963
References:
Flume: 1957 47

Mentioning in literature (years):
1953 - 1954
Usage gallery