Description
The DuRoWe 75 is a modern, 5 1/2 ligne ladies' form watch movement, which was released 1970, when DuRoWe was already working under the Ebauches S.A. roof - hence the additional name INT.
The construction is classy - as usual on these movements, a shock protected (here in inhouse Duro-Shock bearings) ring balance regulates the pallet lever movement. The balance beats with contemporary fast 21600 A/h. Its hairspring is connected to a moveable hairspring stud and can be regulated in its effective length at the hairspring key only.
A little speciality is, that the bearing of the minute gear on the dial side contains a synthetic ruby and is not made of metal, as usual.
On the view of the empty main plate, you can see, how escapement wheel and fourth wheel overlap and the escapement wheel runs below the higher placed fourth wheel bearing. This space-reducing construction can be found on almost all tiny ladies' watch form movements.
On the side view, you see the higher placed bearing of the fourth wheel and the overlapping escapement wheel.
The dial side looks familiar, too - of course, this movement also uses a yoke winding system.
Timegrapher result
The specimen shown here came completely gummed into the studio, was disassembled completely, cleaned, lubricated and re-assembled afterwards. On the timegrapher, it shows good results, and if there were not the two runaways on the positions "3 up" and "dial down", it would even run within the chronometer specs. For a form movement of that small size, that's a great performance!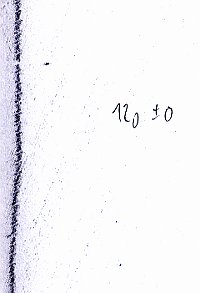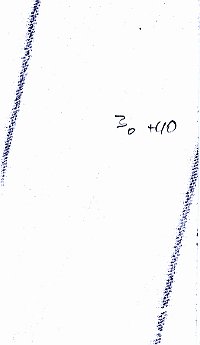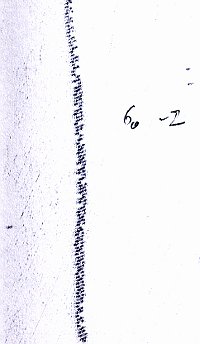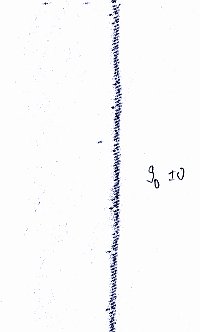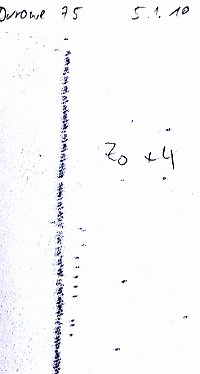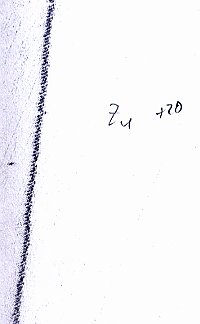 Technical data
Manufacturer:
DuRoWe
Caliber:
75 (INT)
Number of jewels:
17
Escapement:
Pallet lever
Balance types:
Nickel anular balance

Shock protection(s):
Duro-Swing

Balance bearing / direction hairspring:
Counterclockwise
Moveable stud:
yes
Adjust mechanism:
Hairspring key
Construction:

lever
escape wheel, seconds wheel, third wheel, center minute wheel
mainspring barrel

Construction type:
solid construction
Winding mechanism:
yoke winding system
Setting lever spring:
2 hole(s)
Functions:
hour, minute
A/h:
21600
Size:
5 1/2''' (measured: 12,9 x 15,0mm)
Production period:
1970 -
Literature:
Flume: K3 77

Links
* [Ranfft Uhren: Durowe 75](http://www.ranfft.de/cgi-bin/bidfun-db.cgi?10&ranfft&0&2uswk&Durowe_75) (in the photos, the AS 1977 version is shown)
This movement was donated by [Harald Hoeber](index.php?option=com_content&view=article&id=61:donated-movements-of-harald-hoeber&catid=10&lang=en-GB&Itemid=201). Thank you very much!