Description
One of the smallest round movements of AS was the AS 969, a movement with a diameter of only 6 3⁄4 lignes.
It was launched in the early fifties and was, in terms of jewels, completely equipped with 17 jewels. Unlike earlier (15 jewel) movements, the minute wheel is ruby-beared, and the escapement wheel bearing has got a cap jewel on the movement side. Together with the golden toned Glucydur screw-balance, a good precision could be achieved, depite of the tiny size. The hairspring of the balance, which was of course not yet shock protected, was regulated in its effective length by a long regulator arm.
Video on YouTube
The construction is a bit unusual: Since there was not enough space, the bearing of the fourth wheel is within the diameter of the escapement wheel, so that a stacked construction had to be used.
An interesting detail is the protection of the escapement wheel, as a kind of sickle shaped piece of metal, which protectes the outher teeth agains dirt and careless watch tinkerers.
On the dial side, there's of course a yoke winding system.
The escapement pallets can be reached by two holes in the plate - especially on such a tiny movement, this is very helpful, when, in a service, the exit pallet has to get a tiny little drop of oil.
In the lab
The specimen tested here was gummed and not working. It was completely disassembled, cleaned and oiled. Nevertheless, a problem remained: The cap jewel of the escapement wheel pressed to hard on the pivot and brings the movement to halt. Maybe, the cap jewel plate was an incorrect replacement part?
Timegrapher result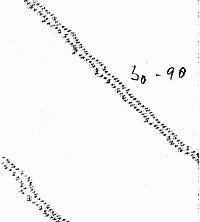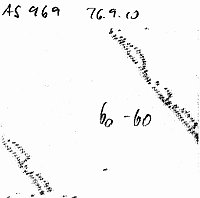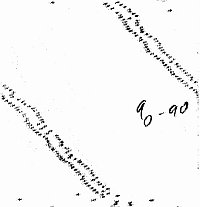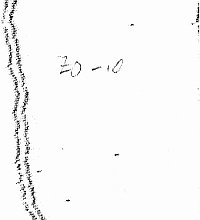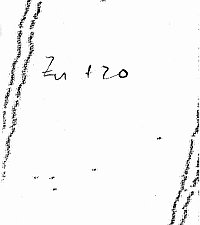 horizontal positions
dial up
-10 s/d
dial down
+20 s/d
vertical positions
crown right (12 up)
-90 s/d
crown up (3 up)
-90 s/d
crown left (6 up)
-60 s/d
crown down (9 up)
-90 s/d
Timegrapher output
Technical data
Manufacturer:
AS
Caliber:
969
Number of jewels:
17
Escapement:
Pallet lever
Balance types:
Glucydur screw balance

Shock protection(s):
none

Balance bearing / direction hairspring:
Clockwise
Moveable stud:
no
Adjust mechanism:
Long regulator arm
Construction:

lever
third wheel, seconds wheel, escape wheel, center minute wheel
mainspring barrel

Construction type:
solid construction
Winding mechanism:
yoke winding system
Setting lever spring:
3 hole(s)
Functions:
hour, minute
A/h:
18000
Size:
6 3/4''' (measured: 14,95mm)
Literature:
Flume: 1952 1

Usage gallery