Description
One of the last ETA selfwindig movements, which is, unlike the 2824 familiy, already out of production, is the ETA 2873, which debuted in the 1970ies.
It is a rather simple mass production movement, but still shows the familiar ETA quality.
Video on YouTube
There's no decoration on the movement, only the oscillating weight got its checkered pattern. Technically, it doesn't matter, whether a movement is decorated or not.
The ETA 2873 uses the million times proved ETA selfwinding mechanism with its double click wheels. All gears, with the exception of the slowly running transportation wheel to the click wheel, are beared in rubis.
Since the oscillating weight winds in both directions and the two click gears are always driven by the weight, the click mechanism of these gears takes care, that the transmission wheel is always turned in the same direction. For that, it's always one of the click gears, which spins freely, while the click of the other ensures its power transmission.
The construction did not change since decades:
The large, here three-leg, ring balance (of course Incabloc-shock-protected) uses a hairspring, whose one end is attached to a moveable stud. Its effective length is adjusted with the hairspring key.
The movement itself uses a swiss pallet lever escapement. The center second is directly driven and there's no minute wheel, but the minute wheel on the dial side is indirectly driven by the third wheel.
This construction is used in ETA movements since the 1950ies until today!
A place, where you can see the "red pencil" is the click mechanism: It consists only of a specially shaped spring, which works on the horizontally(!) moveable crown wheel.
The different tooth types of crown wheel and mainspring wheel is neccessiary because of the selfwindig mechanism, but it can be easily imagined, that it is not a good idea to wind this watch manually every day.
The date mechanism advances the date instantly and allows manual correction on the second (of three) crown positions. The driving wheel is even jewel-beared!
At "8" you see the pinion of the third wheel, which indirectly drives the center minute wheel, which has to be set onto the large center axle.
At "3", you see the setting lever spring with its three positions (manual winding, date correction, time setting).
In the lab
The movement can only with its dial into the studio and hence was completely disassembled, cleaned and oiled.
Timegrapher result
On the timegrapher, this movement showed exactly, what was expected from a simple ETA mass production movement: Rock solid results in all positions with low variance. Very hard to top! It was even possible to generate the timegrapher outputs in double precision!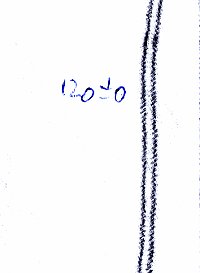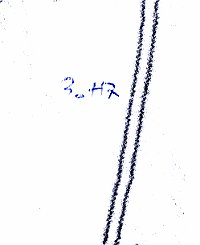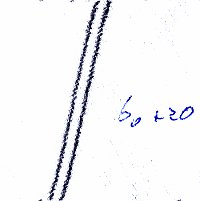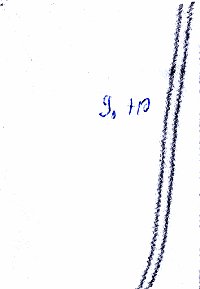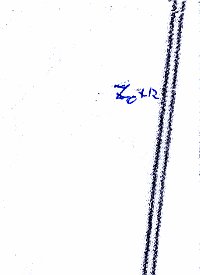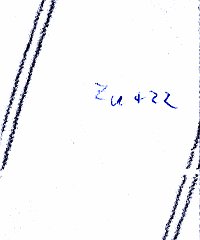 Technical data
Manufacturer:
ETA
Caliber:
2873
Size:
11 1/2''' (measured: 25,5mm)
A/h:
21600
Number of jewels:
25
Escapement:
Pallet lever
Balance types:
Nickel anular balance

Shock protection(s):
Incabloc

Balance bearing / direction hairspring:
Counterclockwise
Moveable stud:
yes
Adjust mechanism:
Hairspring key
Construction:

lever
escape wheel, seconds wheel, third wheel, large driving wheel
mainspring barrel

Construction type:
solid construction
Winding mechanism:
yoke winding system
Setting lever spring:
2 hole(s)
Features:

SCD (direct center seconds)

QG (date indication (aperture))

Mentioning in literature (years):
1977
Usage gallery
Links