Description
The ETA 932, here in the enhanced version by Wyler, is a mens' watch movement with a diameter of 11 1/2 lignes. It bases on the ETA 900 and adds an indirectly driven center second to it, while using a larger main plate.
Video on YouTube
ETA 932 "live".
Video on YouTube
Same movement, this time in slow-motion
The main plate is stamped with "900". It's unknown, whether this is a reference of the ETA 900 or a Wyler-internal code.
The construction of this movement is strictly classical - The minute wheel is directly driven by the mainspring, and the fourth wheel at position "6" could carry the decentral second hand - but not on the ETA 932, where the third wheel drives the center second hand. To avoid a jumping second hand, a very flat spring is used at the bottom of the center second hand train.
The balance cage assures, that the Wyler Incaflex balance does not bend the thin axle on shocks.
Here you can see the very long slanted balance legs, which hold the balance ring elastically and absorb shocks. Because of this, the balance wheel is not shock protected.
On the dial side, you see the yoke winding system and the minute engravings. They were used to help adjusting raw movements, before timegraphers were invented at the mid of the last century.
Timegrapher result
The specimen tested here comes from a Wyler watch was is about 70 years old. It was recently cleaned and lubricated. On the timegrapher, this specimen showed acceptable results. The deviation on the vertical position were more or less negative, while on the horizontal position, there were a bit fast. Such a behaviour is quite normal, especially on movement, which were in use for many, many years.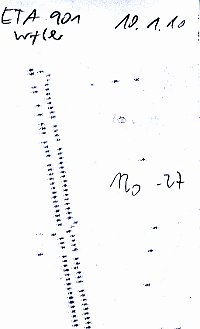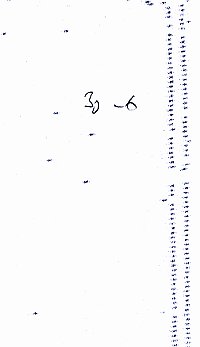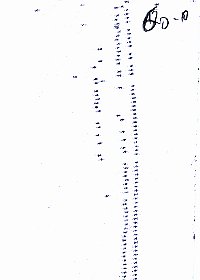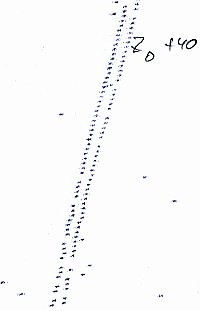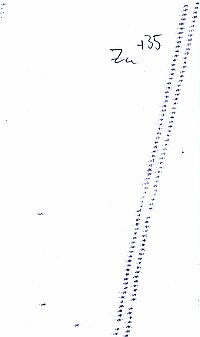 Technical data
Manufacturer:
ETA
Caliber:
932
Size:
11 1/4''' (measured: 25,0mm)
A/h:
18000
Number of jewels:
17
Escapement:
Pallet lever
Balance types:
Nickel screw balance

Shock protection(s):
Wyler Incaflex

Balance bearing / direction hairspring:
Clockwise
Moveable stud:
no
Adjust mechanism:
Long regulator arm
Construction:

lever
escape wheel, seconds wheel, third wheel, center minute wheel
mainspring barrel

Construction type:
solid construction
Winding mechanism:
yoke winding system
Setting lever spring:
3 hole(s)
Features:

SCI (indirect center seconds)

References:
Flume: 1958 32

Links