Description
The FHF 150 is a movement, which was presumably made in the late 1930s or 1940s. For the time being, its execution was already pretty modern with clearly cut bridges, which were available in different shapes.
With 15 jewels, it used the highest normally used number of jewels of that time, but there were also extra high quality versions available with 17 jewels.
The base plate of this 10 1/2 ligne movement shows its good quality, all important bearings contain rubies:
This movement uses the classical gear train with mainspring barrel, directly driven center minute wheel, third wheel, seconds wheel at 6 o'clock (which can carry the decentral seconds hand on the dial) and finally the escape wheel.
In the specimen shown here, escape wheel and lever are golden toned!
The screw balance is in some version shock protected (with in Incabloc shock protection) and regulares a swiss pallet lever movement. The hairspring is fix connected with the very flat balance wheel cock, and can be adjusted in its effective length with an old-fashioned designes regulator arm.
The identification happens on the dial side only, but with the caliber number, you still don't know the shape of the bridges, because in all cases, the movement is marked as "FHF 150".
On the dial side, you see the upper quality of the movement. To help with its adjustment, parts of a minute dial were engraved. Of course, a yoke winding system was used.
Technical data
Manufacturer:
FHF
Caliber:
150
Size:
10 1/2''' (measured: 22,6mm)
A/h:
18000
Number of jewels:
15/17
Escapement:
Pallet lever
Balance types:
Nickel screw balance (two legs)

Shock protection(s):
none
Incabloc

Balance bearing / direction hairspring:
Clockwise
Moveable stud:
no
Adjust mechanism:
Long regulator arm
Construction:

lever
escape wheel, seconds wheel, third wheel, center minute wheel
mainspring barrel

Construction type:
solid construction
Winding mechanism:
yoke winding system
Setting lever spring:
4 hole(s)
Features:
Production period:
1938 - 1952
References:
Feilner: 151
Flume: 1947 33

Inventory number:
21024
Usage gallery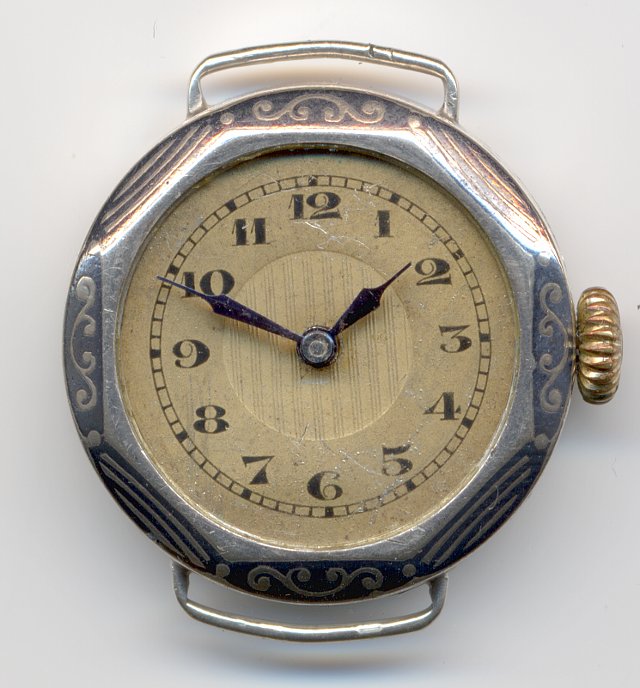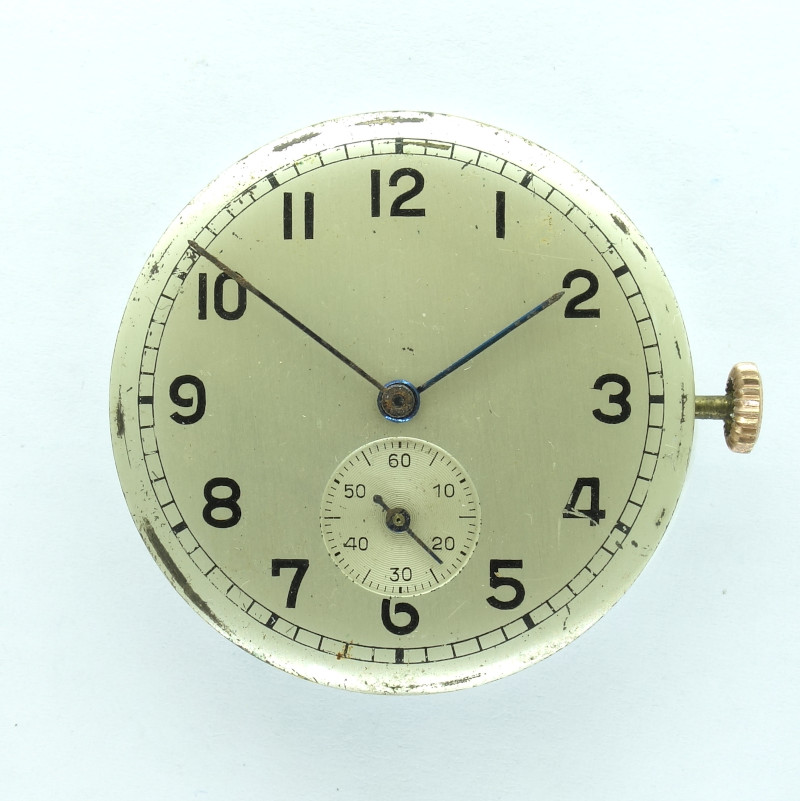 Links
Many thanks go to
Klaus Brunnemer
for the donation of this movement with anonymos watch without shock protection, and to
Prof. Peter Schmid
for the 17j movement including dial. Thank you very much for your kind support!